By Kent French
March 16, 2017 - 9:28am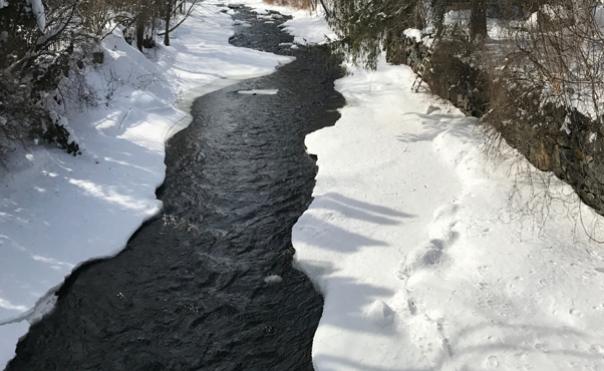 At some point today, you turned on the faucet and out came a rush of clean, sanitary, drinkable water. You used it to brush your teeth, to wash your hair, to make your coffee, to take a shower, to clean the dishes and the clothes, to flush the toilets, and simply to have a cool, refreshing drink. The U.S. Environmental Protection Agency reports that the average family of four uses 400 gallons of water a day. Astounding, I know.
In other parts of the world, women and some children are primarily responsible for walking several miles a day and carrying 40-50 pounds of water back to their families. It can be arduous, risky, even deadly. (See water.org.) In some parts of the world, access to water is becoming increasingly privatized, shutting out poor people from this essential ingredient of sustaining all life on Earth.
It's easy to take for granted our ready access to good, clean water. And there are a huge number of people around the world who need help in getting better access to water.
This Sunday, we will dip into the story of Jesus and the woman at the well (John 4:5-42), in which he talks with her about the power of living water. For we busy, modern Americans, it is also easy for us to take for granted our ready access to this spiritual resource, this so-called living water. We will wonder aloud about what this means.
I believe that one of the ways we share the living water of God is to help and serve others, particularly those people in great need. On the following Sunday, March, 26, we will once again dedicate our offering to One Great Hour of Sharing, when Christian denominations come together to support water initiatives, as well as hunger and disaster relief in the United States and abroad, and assistance to indigenous groups. Your offering will help.
Come this Sunday for whatever living water you need to quench your thirst. The well will be ready for you.
In faith,
Kent French
Senior Pastor