Made in God's Image: common art
By Kent French
July 26, 2018 - 8:01am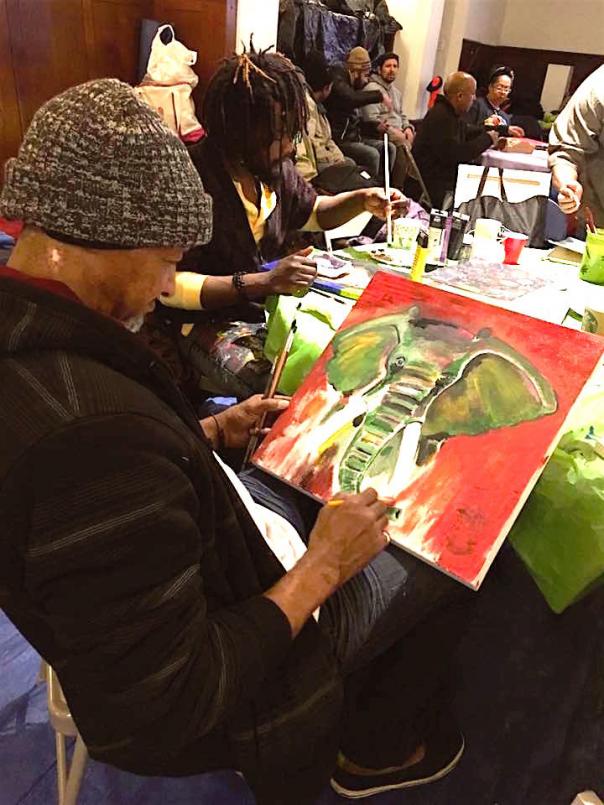 This week we continue our summertime theme of exploring what it means to be "Made in God's Image." We welcome United Parish member and ministry partner, Laura Shatzer, Associate Pastor and Chaplain of common cathedral, a church community that meets every Sunday on Boston Common. Once again, we will welcome about 30 "common artists," who will come with their works and be happy to sell them to you! Bring funds (cash only) to support them and add art into your life!
Here's what Laura has to say about Sunday:
The poet who composed Psalm 8 wondered at the role of human beings in a universe so glorious and magnificent as the one God made: "When I look at your heavens, the work of your fingers, the moon and the stars that you have established; what are human beings that you are mindful of them, mortals that you care for them?"
One of the answers to this question is that God created us human beings to be creators, just as God created. This is one aspect of what it means to be made in God's image. 
And this is our basic premise at common art, an art studio especially for poor and unhoused people held weekly at Emmanuel Episcopal Church on Newbury Street in Boston. The gift of creativity is inherent in all of us, just as much as God's love and light is in all of us. And so, everyone is welcome to create at common art. Anyone can become an artist, whether it's coloring a mandala, helping cook in the kitchen, or painting a masterpiece. Most of our artists are self-taught. Some dabbled in art when they were children, and others only discovered the fullness of their creativity at common art.
 After worship, you'll have the opportunity to meet some of our artists, to get to know them, and to see and buy their work. But before that, in worship, we'll explore the image of God in the creative process using a prayer from Ephesians (3:14-21) as a guide.
Here are some of the questions we will ponder together:
What might get in the way of us claiming our God-given gift of creativity? 
What happens when we surrender to the spirit of Creator God within us, trusting in what has yet to unfold?
What kind of creativity might be unleashed in us when we truly believe that Christ's expansive love is at work in us in ways that we cannot yet imagine? 
Come and take in the beauty of our common art artists' work (and bring cash to buy something, if you'd like). And come to have the beauty and creative energy kindled, or re-ignited, within you!