Made in God's Image: Doctors Without Borders
By Kent French
August 2, 2018 - 8:34am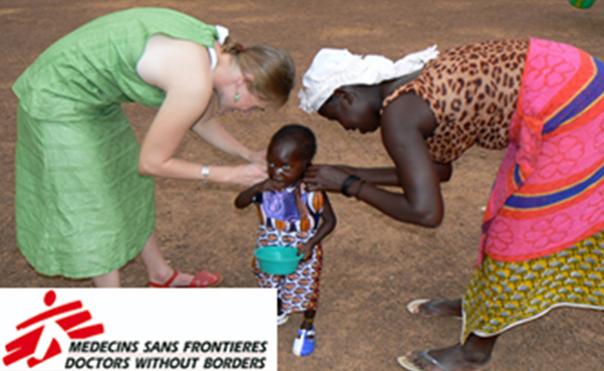 This Sunday at 10am, we continue our summer worship series exploring what it means to be "Made in God's Image." We welcome our one-year resident doctor from New Zealand, Emily Gill, as she tells us about finding God in working with Doctors without Borders in West Africa. I'm loving this series!
Here's what she says:
Jesus states "Daughter, your faith has made you well" to a woman with a constant hemorrhage, who boldly took "power" from Jesus to alleviate her years of suffering, even though she had "fearing and trembling" about how Jesus would respond to her audacity. (Mark 5:25-34) 
This well-known story of faith-healing illustrates how Jesus responds to some of his power or privilege being taken from him, without his consent: he delights that this child of God has been so empowered.
Suffering and privilege are conflicting experiences to mix together. I have experienced both of them poignantly in doing humanitarian aid work with Doctors Without Borders (Medecins Sans Frontières, MSF). In this work, suffering is usually the result of gross world inequities, resulting in an extreme lack of choice for individuals. Humanitarian aid volunteers, on the other hand, usually have the privilege of abundant choice. 
Where is God's image when faced with these injustices in our personal encounters? How can those of us who have abundant choice and privilege based on innate characteristics of gender, race, and culture, delight when our choice and privilege is taken from us, to empower those who suffer with less or no choice?    
On Sunday, we will reflect on the story of the hemorrhaging woman with Jesus and I will share my experiences of working with MSF in West Africa in 2007-8. I want to explore with you some of my questions about where God was during ethically conflicting situations.
After worship, I will be delighted to talk about my experiences in more detail and share some images of my work.
Come one, come all, bring your friends and family. It will be another invigorating, deeply meaningful Sunday.