Made in God's Image: Quezalguaque, Nicaragua
By Kent French
August 11, 2018 - 3:47pm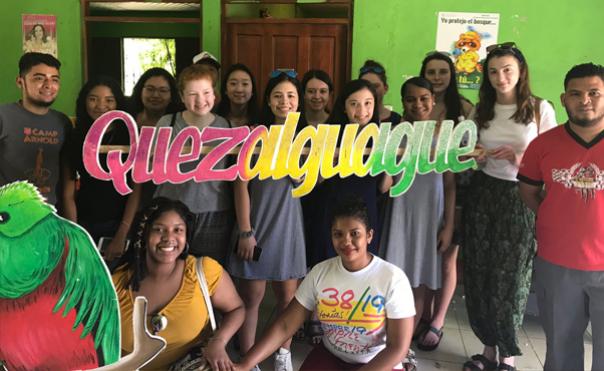 Did you know that Brookline has a sister city in Nicaragua?
It's called Quezalguaque. It's about 70 miles northwest of Managua and 20 miles in from the Pacific Coast, near the base of two volcanos. The relationship began in 1985, when a Brookline resident was teaching in a one-room schoolhouse in Quezalguaque. Friends came to visit and saw the immediate need for school supplies, among other things. Two years later the sister-city relationship was established.
This past year, one of our own members was part of a delegation of Brookline youth who visited our sister city. They got to know other students, played soccer, shared meals, visited homes and even witnessed one of the violent riots that have been a part of the country's political landscape.
This Sunday, August 19, our own Melanie Chernin-Hsu, will continue our series of discovering what it means to be "made in the image of God" (Genesis 1:26-27) and give her account of visiting Quezalguaque and how she found God in the people she met there. I have already previewed her talk and it's delightful and thought-provoking.
Come Sunday and hear for yourself what it means to find God all around the world.