Made in God's Image: Women in Ministry
By Kent French
July 5, 2018 - 4:15pm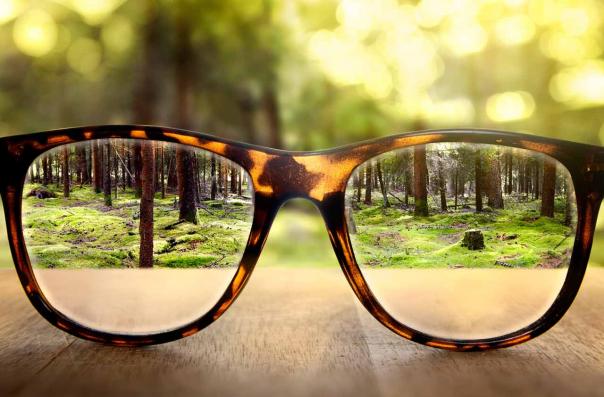 This week, we continue our series of what it means to be "Made in the Image of God," and hear from a new member, Amy McLaughlin-Sheasby, a PhD candidate at Boston University School of Theology, studying practical theology in preaching.
She writes:
I was in the fourth grade when my parents and I discovered that I needed corrective lenses. I had been squinting in class to see the chalkboard, and I had been getting headaches while trying to complete my homework. This was just the beginning of my frustrating journey with terrible eyesight.
One night, recently, I accidentally took out my contact lenses before locating my glasses. I stumbled toward the living room of my apartment calling out to my husband, "Sweetheart, have you seen my glasses?" He didn't respond. "Nate! Have you seen my glasses?" He was silent. I began to worry that maybe he was unconscious, or perhaps he had fallen asleep.
So, I made my way over to the couch to shake his shoulder—at which point I discovered that I had been talking to a blanket that was draped over the seat of our couch. Nate was out walking our dog, and I had been talking to a blanket. We had a good laugh about it later, but it was also a good occasion to remember why my glasses are so important. I need corrective lenses, because I do not see clearly on my own.
While not all of us struggle with our eyesight, I do think that most of us struggle with ways of seeing. We struggle with the way we see ourselves, and the way we see the world around us. Our summer series focuses on the Image of God—and we do profess that the Image of God is imprinted in each human person. And yet, sometimes we struggle to see people as bearers of this divine imprint. More often than not, we opt for narratives of shame, stigma, prejudice, and dehumanization for ourselves and others before we recognize the Image of God.
This Sunday we will have an opportunity to discuss the Image of God in women—an ever-important conversation, as our society continues to threaten the value and safety of women. But our affirmation of the Image of God in women is just one way that we can correct our ways of seeing the world.
We will read the story of the Samaritan woman at the well in John 4, and we will be reminded that Jesus sees people, not marred by oppressive narratives, but as illumined, valuable, children of God. Who in our community is inscribed with a narrative of shame? Who in our community might Jesus want to meet at the well? Will we be eager to see others as Jesus sees them? Or will we default to dehumanizing perspectives?
What we will learn as we spend time in John 4, is that Jesus offers us "corrective lenses"—a way of seeing one another as we were truly created, as entrusted bearers of God's divine imprint.