"March"- Reliving a Narrative
By Trey Pratt
February 9, 2017 - 12:10pm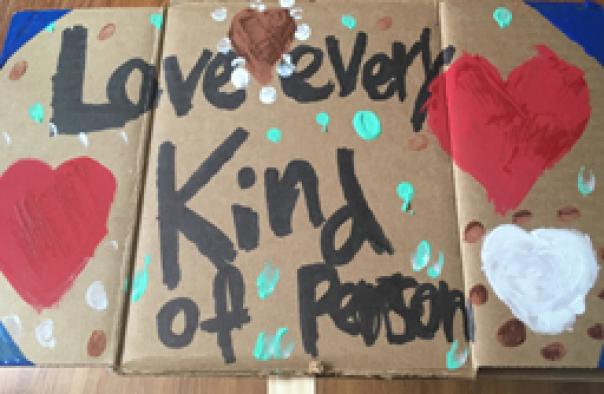 One of our favorite aspects of worship here at United Parish is the reading and exegesis of scripture during worship. Why do we love it so much? We get to examine, even for a short time, the ways in which scripture plays into our daily lives, and offers a framework through which we might examine our shared history.
This Sunday, our Youth Choir, Carolers, Cherubs, and Church Schoolers will embark on a kind of exegesis that might feel different than normal. They will be enacting a dramatic exegesis - through reading, acting, and singing - that attempts to directly relate our scripture with the world around us, especially the world of injustice and oppression we've experienced in American history. We are placing scripture side-by-side with stories, rulings, speeches, and songs from the Civil Rights Movement, and extending those comparisons into what we experience in our world today.
The process of putting this work together has been question-asking, rather than answer-giving, which is a similar circumstance to most exegesis as it creeps into applicability in our daily lives. But, it is through asking those questions, seeking answers to their multiplicity, that we think we get to chip away, deeper and deeper into an understanding of our shared world. This Sunday, we hope that our dramatization brings up questions in you, and leaves them lingering in your mind for the weeks to come. As we look at the world around us, as we think about what it means to be in Black History Month, how do these songs, stories, and scripture readings play themselves out in our daily life?
You will all be proud to see and hear how the children have interpreted these elements, and certainly will love seeing how they came up with their own protests which are chillingly relevant today. In a world that often ignores our children's opinions, you will surely delight in their opportunity to share them with you on Sunday, marching for causes they believe in by offering this work for you. 
Wishing the world peace,
The Music Ministry Team
Susan DeSelms, Trey Pratt, Merle P. and David R.
Read the Website Article HERE.