Mark Jones: Co-worker in God's Service
By Kent French
May 10, 2018 - 10:17am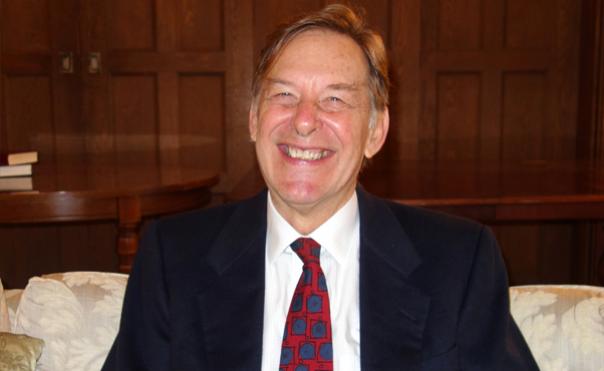 Since Easter (April 1) we have been looking at various "Co-Workers in God's Service," a phrase borrowed from Paul's letter to the churches of Corinth (1 Corinthians 3:9). We've largely chosen people who have been rock stars in the Christian faith: Thecla from the Book of Acts, Archbishop Dom Helder Camara of Brazil, environmental activist Wangari Maathai of Kenya, religious tolerance advocate John Leland of 18th century America, and generous Saint Nicholas of 4th century Asia Minor.
The idea behind this theme is that we are ALL called to be co-workers in God's service, whoever we are, whatever we do, however we do it. This week, I wanted to focus on some of the co-workers who live and breathe among us right in our pews.
You may recall last June, that one of our members spoke in summer worship about his experience with confession and repentance. He spoke honestly and repentantly of a multi-million dollar crime he was a part of and how he was reporting to federal prison a few days later. Several of us in the congregation were present at his sentencing last Spring and have visited him regularly in prison since then. We also have email contact with him. He has been treating his incarceration like a spiritual retreat, growing and deepening in his faith in big ways.
A few weeks ago, he sent a powerful testimonial about how his spirituality is changing around money and material possessions, while serving time in the prison economy. He shared this in an eloquent email that several of us felt needed to be shared with the wider congregation. So, on Sunday, I am going to bring that modern-day epistle to you from one of our very own co-workers in God's service. In it, he writes about four spiritual truths he has discovered that I pray will be helpful for all of us. Alongside his letter, we will reflect together on two passages from Paul's letters to Corinth (1 Corinthians 3:1-9 and 2 Corinthians 9:6-15).
We will also bless a third-generation child who is growing up in an interfaith family, baptize a fourth-generation child of this congregation, and give an all-parish blessing to our beloved, departing Seminarian Anna Burnham. You will have an opportunity to offer gifts, cards and prayers for her.
Once again, it will be a rich, full Sunday. I don't want you to miss it.
Please plan to be with us on Consecration Sunday, May 20, when we bring forward our pledges for the upcoming year and our children and youth will lead us creatively and musically in worship. Please RSVP immediately for the catered luncheon on that day by clicking here.
In faith,
Kent