Milestones in Our Faith: Affirming Life Amid Death
By Kent French
July 18, 2019 - 9:45am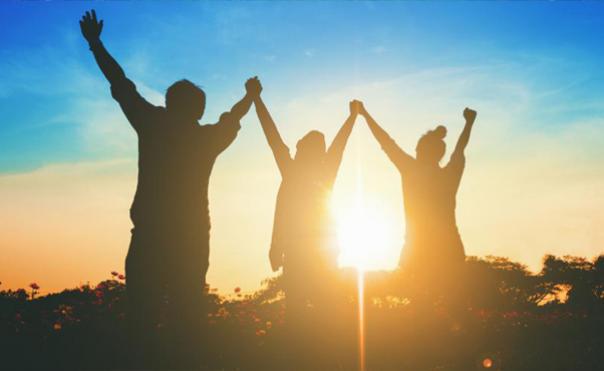 NOTE: For this Sunday, 10am worship will be in our Sanctuary, not in Willett Hall.
Two years ago, Netflix came out with a six-part series called "The Story of God," narrated by Morgan Freeman. It's a well-produced docu-series that goes all over the world and explores how various faith traditions grapple with the idea of the divine. I was intrigued that they began the first episode of their story in discussing death.
Death is an inevitable part of our lives. I will die, you will die, all of us die. Other plants and animals all around us will eventually die. We know that. And yet, as a culture we do a great job denying that reality in our lives. Our medical establishment has found ways to prolong human life beyond any quality of life. When death comes into our lives, it can rip the rug out from under us. The more attached we are to someone, the more we grieve their departure from this Earthly life. It can break us apart and it can help us affirm what's most important about living. Death can deliver a spiritual and emotional wallop.
And, like many faith traditions, ideas about death and the afterlife are at the center of our Christian faith. The momentous event in our original story, after all, is about how Jesus overcame death. This Sunday, we continue hearing from members and guests about the milestones in our faith. One of our youth will share how recent experiences with death this past year shaped her faith, and helped her affirm God's presence in her life. We will hear familiar, comforting scripture that is often read at memorials, like Ecclesiastes 3:1-8 and Romans 8:35-39. We will sing "Precious Lord, Take My Hand" and "Abide with Me." We will share communion.
And together, we will affirm the life-giving faith that is alive in our community.
In faith,
Kent
If you want to hear last week's homily click here and/or read the blog here.