Milestones in our Faith: Finding Truth Across Faiths
By Amy Norton
August 29, 2019 - 11:55am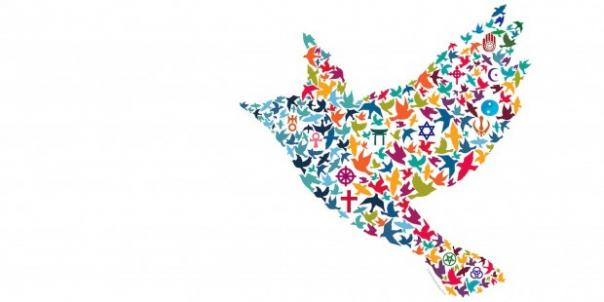 Dear United Parish Family,
Hard to believe we're approaching our last Sunday of Summer Worship down in Willett Hall! I've been trying to avoid the 's-word' (September, of course) for as long as possible, but it is now undeniably upon us!
For our last day of our Milestones in our Faith Summer Worship Series, we'll be hearing from United Parish Member Matt Weber, as he traces his faith journey through faith and doubt, navigating the relationship between "truth" and "fact," and falling in love with the "b-sides" of the scriptures. We'll even get to listen to the sayings of Jesus as told by the Gospel of Thomas, an ancient text that was discovered with the Nag Hammadi Library in Egypt in 1945.  
Another exciting note about this Sunday: our service will be led almost entirely by United Parish congregants! Our Senior Pastor, Kent, is finishing up a well-deserved vacation, and I will be knee-deep in moving boxes and attempting to drive a U-Haul through the city, so this will be an exciting opportunity to hear some more voices leading worship. If this inspires you to want help lead worship during the year as a liturgist, send an email to exalting@upbrookline.org, and we'll help you get plugged in! 
Kent and I very much look forward to welcoming everyone back up in the Sanctuary at 11am for worship on Sunday September 8th (and after worship on our front lawn for our potluck cookout)! See below for our 'First day back' schedule for participants in Children/Youth Choirs, Church School, and Confirmation! 
In faith,
Amy 
First Day Schedule, Sunday September 8
9:00-9:45 Carolers and Youth Choir registration and orientation. All students interested in joining these groups must attend the orientation in the Parlor.
9:45-10:45 All children, parents, and teachers will meet in the Sanctuary to begin the Church School year with singing, prayer and a brief orientation. Children whose Church School Registration Forms and Field Trip Permission Slips have been completed and turned in will be dismissed to their classes. We will ask any child whose Registration and Field Trip Permission Form still needs to be completed to remain in the Sanctuary while parents complete the registration forms.
If you'd like to hear or read last week's sermon, or any sermons from our summer series, click here.