Milestones in Our Faith: Looking for Signs in Far-Away Places
By Kent French
August 1, 2019 - 8:49am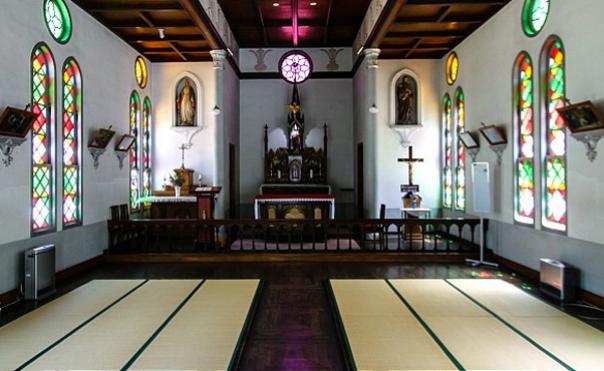 Have you ever moved far away from home and worried about what you will miss? Perhaps it was family, neighbors or friends who knew and loved you and were always there for you. Perhaps it was favorite hangouts, restaurants, coffee shops with a comforting atmosphere. Maybe it was your church, your spiritual home?
This Sunday, we continue our summer series, hearing from members and guests about the Milestones in Our Faith. We will hear from Denise Patmon, a long-time United Parish member, who lived in Japan for several years nearly 30 years ago. As she departed for Japan, she consulted with her pastor at the time, for she had concerns about what it would mean to leave the familiar Christian spirituality and familiarity of her church home for such a long period of time.
She wondered about what signs to look for and how to find them. 
We will look together at a moment in Jesus' ministry (Mark 8:11-13), when the Pharisees were asking him for signs about the authenticity of his ministry. Similarly, Denise was looking for signs about the authenticity of Christian community in Japan. As we will hear on Sunday, she found it in some surprising ways.
Come on Sunday when we will sing, pray, share the holy meal and reflect together. We will also be trying a new worship configuration!
In faith,
Kent
If you would like to read or listen to previous homilies and sermons, click here.
Image credit: Japan-Guide.com