Milestones in our Faith: Staying Faithful Through Hard Times
By Amy Norton
August 22, 2019 - 8:14am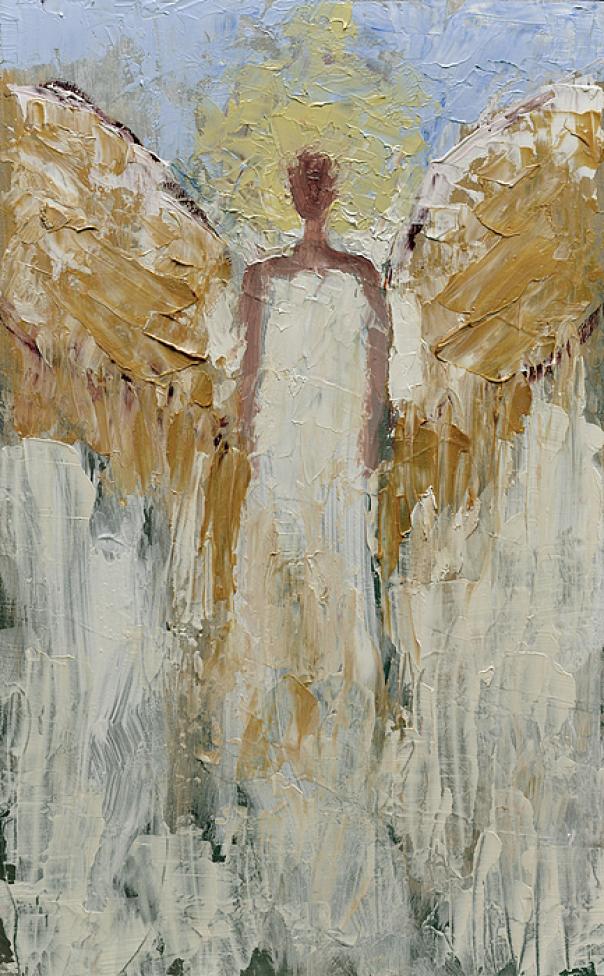 Greetings to you, and peace, from the One who is, and was, and is to come!
Ever get the feeling that you're being watched? Either in the prickling-hair-on-the-back-of-your-neck kind of way, or even in The Truman Show kind of way...probably not a great feeling. Ever get the feeling that you're being watched over? Those moments when you think "wow, my guardian angel must have been watching over me just then" or "that was definitely the Holy Spirit today!" I'm guessing that that's a much better feeling. 
This Sunday, we'll hear from our very own Assistant Music Director, Josaphat Contreras, as he offers up his milestones in faith, and shares with us how knowing we are watched over can become a foundation for even stronger trust in God. Josaphat writes, 
This Sunday I will be talking to you about a complex topic – my life. God IS watching you and taking care of you, whoever they may be to you. I have had many years to process what has happened throughout my life to the point that I have become comfortable enough talking about my hard times. 
As a first generation Mexican American only college graduate in my family, there is no other way to rationalize my experiences throughout my life then to say someone was watching over me to make sure I had enough protection to continue in this world, and I now know, that it was God. I would like to think that the good days in my life remind me of the growth that the bad days in my life taught me. That's why my personal motto in life is: the more you know, the less you're afraid of.
Join us at 10am downstairs in Willett Hall to sing, pray, listen, and learn together! 
In faith,
Amy 
P.S. To read last week's homily from Terry Bruce and Alicia Hsu, click here! 
Image credit: "Guardian Angel Painting Blue White Angel Gold Wings Faceless Christmas" by Magdalena Walulik