Milestones in our Faith: Trusting the Call
By Amy Norton
June 19, 2019 - 12:53pm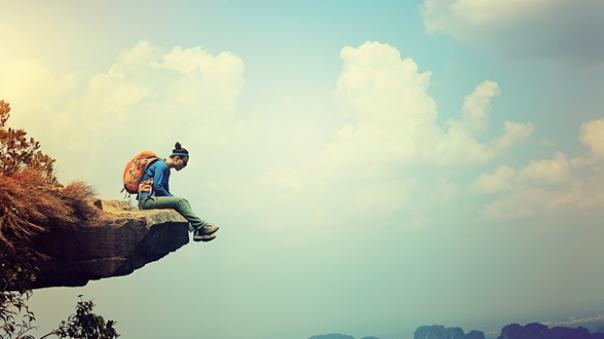 When we decided on the theme of Milestones in our Faith for worship this summer, I immediately thought of my call story, or the story of when/how I first felt called to ministry. I soon realized, however, that to me, it didn't really feel like a milestone. The true milestone for me was the role that my sense of call has played in my faith journey itself. Specifically, in the difficult 12 months after graduating Seminary, which were marked with loneliness, financial insecurity, and fear. This is less a story about vocation, and more a story about trust.
What do you hold on to when it feels like nothing is certain? How do you hold yourself up when the floor falls out from under you? How do you stay on your path when it's suddenly become too foggy to see, to overgrown to follow, when the river threatens to wash it away? I find myself relating to this passage in the book of Isaiah (43:1-3)
"Do not fear, for I have redeemed you; I have called you by name, you are mine. When you pass through the waters, I will be with you; and through the rivers, they shall not overwhelm you; when you walk through fire you shall not be burned, and the flame shall not consume you. For I am the Lord your God."
I don't want to give too much away, but (spoiler alert), my trust in my sense of call is what brought me to United Parish, and I can't wait to share 'the rest of the story' with you in worship on Sunday (at 10am downstairs in Willett Hall)! 
To listen to Kent's sermon last week about being an Instrument of God, or subscribe to our sermon podcast, click here! 
In faith, 
Amy