By Kent French
October 21, 2021 - 12:00pm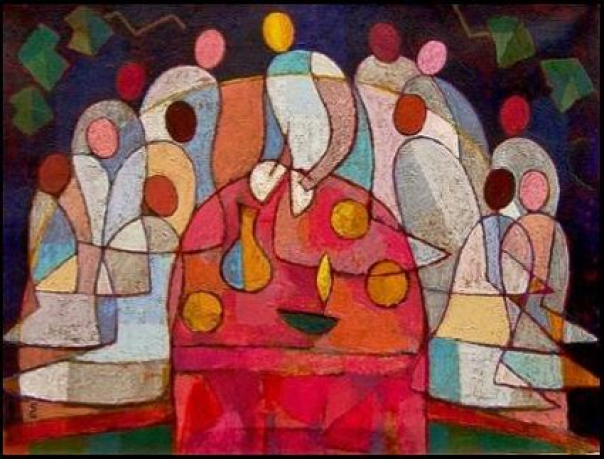 This Sunday's worship is at 3pm.
There is NO 11am worship.
This Sunday, we will celebrate a milestone event in the life of United Parish. One of our own lifelong members, Alexandra "Lexi" Boudreaux, will be ordained to Christian ministry in the United Church of Christ (UCC). Lexi's parents first brought her into our congregation as an infant. She was baptized here, grew up going to Church School, singing in our choirs, playing on our playground, being confirmed, traveling on the youth pilgrimage trip, and returning after college as a young adult, leading in our ministry teams.
United Parish was there all along, nurturing her call to ministry.
For the past few years, a team of United Parish members has served as her discernment group, helping her through each phase of the ordination process, probing about her theology, her education, going to hear her preach, prepping her for interviews. During this time, Lexi completed her Master of Divinity at Harvard Divinity School and served as an intern in chaplaincy at Massachusetts General Hospital and in pastoral ministry at First Church in Cambridge, UCC. This past June, she was called to First Church to serve as their two-year Transitional Minister. And with this call, we have the privilege of ordaining here in her home church.
And this Sunday, we will celebrate together as we confirm her call to ministry.
Our beloved Pastor Emerita, Patricia Coughlin, will preach. Former Associate Pastor Suzanne Woolston Bossert and Lexi's mom Michelle will read scripture (Romans 12:1-18 and Mark 12:28-31). And Alex Shea Will, our Northeast Area Minister for the Southern New England UCC conference, will preside over the Rite of Ordination. We will also welcome people from First Church in Cambridge, and throughout our conference.
Come and rejoice with us!
Kent
If you'd like to read or listen to previous sermons, or subscribe to our podcast, please click here.
If you'd like to watch previous worship services, please visit our YouTube page.
Image credit: "We are One in Jesus Our Lord" by Soichi Watanabe