By Amy Norton
October 4, 2018 - 12:23pm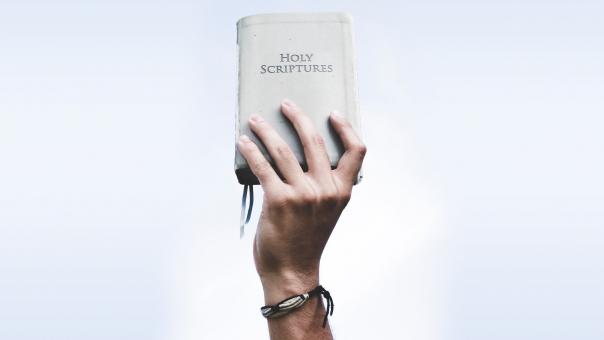 Good morning on this balmy October day!
This weekend, our Fall Fellowship Retreat will be held up at Oceanwood, where I'll be joining you on Saturday, and Kent will be joining on Sunday morning. For those of you staying through Sunday, there will be a member-led worship service that is sure to inspire and rejuvenate! I'll be holding down the fort in Brookline and leading worship at United Parish in the Chapel, where we'll sing, pray, and learn together.
The scripture this week is one that my initial instinct was to skip and find something else. This passage, Mark 10:2-16, has often been used to shame people into remaining in an unhealthy or even abusive marriage, and it is one of the justifications that the Catholic Church has used to deny Communion to those who are divorced and remarried. It seems so counter to our present-day values surrounding intimate partner violence, relationships, self-care, healthy parenting practices, and just plain ol' compassion.
So I was going to skip this passage, lumping it in with the bits and pieces that don't really fit our current moral or societal landscape... but then I remembered two things. The first is one of my favorite 'prelude' phrases used to introduce a scripture reading: "These are our sacred stories. May God grant us the wisdom and courage for their interpretation." Skipping the scripture that seemingly contradicts my own understanding of compassion and how we are to treat one another and ourselves is tempting, but not very courageous. What wisdom could I be overlooking by rejecting one of these sacred stories?
Secondly, I'm reminded of a podcast run by a colleague from Harvard Divinity School, called Harry Potter and the Sacred Text. One of their premises is that what makes a text sacred is that we trust it to have meaning for us. In their own words,  
Trusting the text doesn't mean we understand the text to be perfect - either in construction on moral teaching - but that it is worthy of our attention and contemplation. A guiding principle is that the more time we give to the text the more blessings it has to give us.
What blessings does this text have to offer when we give it our attention and contemplation? How might we reclaim it for the message of liberation that Jesus proclaimed time and time again? As Phillip said, "come [to worship on Sunday at 11 am in the Chapel] and see."
In faith,
Amy