By Amy Norton
November 21, 2018 - 9:47am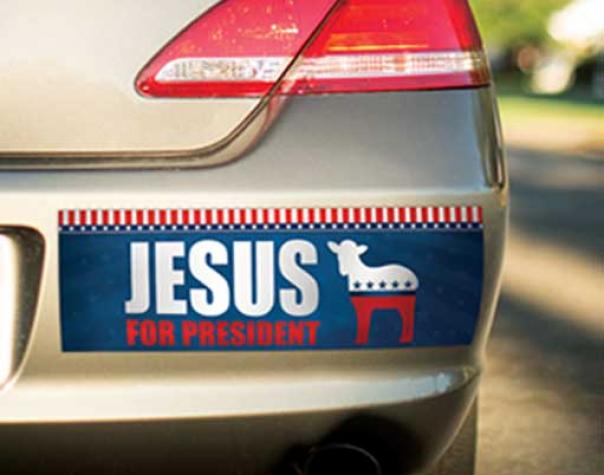 Grace to you and peace, from the one who is and who was and who is still to come!
For a recording of Kent's sermon from last week, and to subscribe to our podcast, click here!
This Sunday is the last Sunday in the Christian calendar, the last Sunday before Advent begins and we prepare to welcome the infant Christ. This particular Sunday is often called Christ the King Sunday, or Reign of Christ Sunday; it's when we pause to reflect on the role of Christ in our lives, and ask ourselves, if Christ isn't the King of our lives, who or what is?
Our Gospel reading this week takes us back to Jesus' trial before Pilate, in which Jesus informs the local governor in charge of his sentencing, "My kingdom is not from this world. If my kingdom were from this world, my followers would be fighting to keep me from being handed over." Perhaps Jesus is saying that if he truly was the King of their lives, they would likely have made very different choices. If Jesus was more important than power, than money, than Empire, would Judas have so easily given in to bribes?
If Jesus' kingdom is not from this world, where do we fall as his followers? How do we live in this world but strive for kingdom that is not of this world?
These are all questions to ponder on this last Sunday before we enter Advent and prepare once more for the Prince of Peace, the "new-born King" that so threatened the Earthly Powers That Be. I look forward to pondering them with you all on Sunday morning.
In faith,
Amy
Some joyful housekeeping and community business:
Tomorrow at 1pm is our annual Thanksgiving Community Dinner! Doors open at 12:30, all are welcome to come and enjoy a hot meal and fellowship in Willett Hall.
Our Intergenerational Advent wreath-making extravaganza is happening this Sunday at 9:45am in the Chapel, bring your crafty hands and Advent-y heart (we're going to pretend that's a real word)!
After worship on Sunday, we will be decorating our sanctuary for Advent! All who wish to participate are welcome!