By Kent French
August 17, 2017 - 8:29am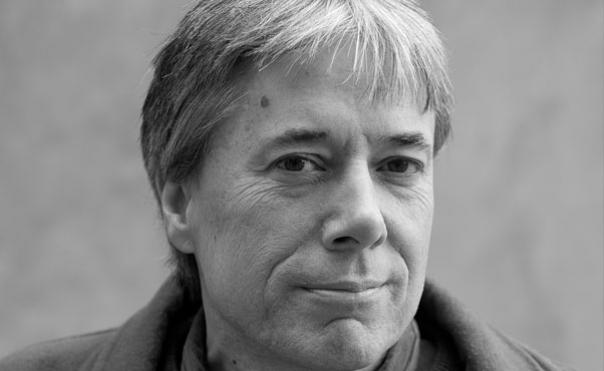 Imagine if you inherited a great fortune, one that had you financially set for the rest of your life, and yet, you had this gnawing sense of the gross and increasing economic inequality in the world around you?
Chuck Collins has been grappling with these issues for most of his life. At age 26, as an heir to the Oscar Mayer fortune, he gave away his trust fund to foundations and groups that he knew needed funding—organizations working for the environment, peace, racial equality, and indigenous and gay people's rights. He called it the first real decision he ever made. His father, a libertarian conservative, was disturbed by this decision and asked Chuck if he considered himself a Marxist and was rejecting his class background. Chuck, a lifelong Unitarian Universalist, tried to reassure his dad, saying that he would feel comfortable being called a Gandhian or Christian, but he was not a Marxist.
Last month, some of us read Chuck's book, Born on Third Base: A One-Percenter Makes the Case for Tackling Inequality. This Sunday, Chuck will visit us at United Parish to talk about his experience, his vision and his commitment to reversing economic inequality in our country.
He is now a senior scholar at the Institute for Policy Studies where he edits Inequality.org.  For the last 30 years, he has been working on issues of racial and economic justice. As he puts it, he has come to appreciate the power of "coming home" and committing to place as an essential ingredient in reducing inequality and the transition to more equal and resilient communities.
In worship, we will read about the rich, young man (Matthew 19:16-22) and listen together for how Jesus' parable and Chuck's life story reflect each other. Chuck will also lead a post-worship discussion on "Leveraging Advantage to Reduce Inequality from a 'Born on Third Base' Perspective."
It will be a thought-provoking, justice-inducing, soul-inspiring Sunday. 
Here is information for participating in local events in anticipation of the Free Speech Rally this Saturday on the Boston Common, and in response to the events in Charlottesville.
An Interfaith Gathering of Unity, Love, and Strength, Friday, August 18th, 5pm, at Temple Israel of Boston, 477 Longwood Avenue, Boston, MA 02215
Following this gathering, all are inviting to join Temple Israel at 6pm for "A Sabbath of Love and Light," a Shabbat worship experience open to all, devoted to the values of justice and compassion.  
Saturday Worship with John Dorhauer 
Come to worship with Rev. Dr. John Dorhauer, General Minister and President of the United Church of Christ, at 8 a.m. Saturday, Aug. 19, at Old South Church in Boston. Let us prepare ourselves in prayer and blessing so that we can bring love to the streets. This is a public offering of prayer for the City of Boston. The Willie Sordillo Ensemble will bless us with music. All are welcome. Briefing on the events of Saturday will follow.
SATURDAY MARCHES AND RALLIES. Should you choose to attend one of these, we urge you to find a buddy. Do not go alone.
Saturday, 12pm on City Hall Plaza. The City of Boston in collaboration with the Black Ministerial Alliance hosts a rally to promote love and togetherness. This event is strategically choosing to avoid confrontation with the white supremacists in order to deny them an audience. 
Saturday 10am.  "Fight Supremacy! Boston Counter-Protest and Resistance Rally." Reggie Lewis Track and Athletic Center, Roxbury, to the Boston Common This is a very large march which will most likely include conflict and direct engagement with members of the "Free Speech" rally. We are not endorsing this march, but if you are feeling called to participate in this, please know that this is a serious commitment requiring training sessions in non-violence. For more information, click here.
.