By Kent French
April 13, 2017 - 9:10am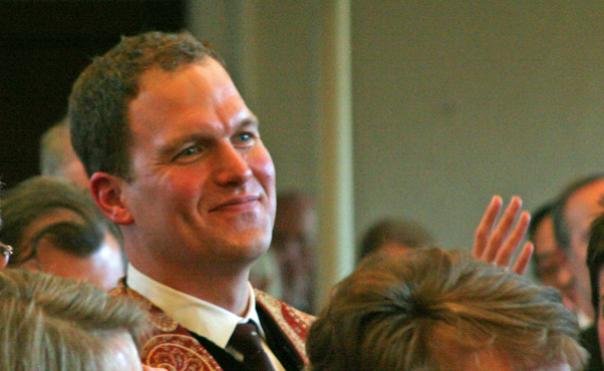 Easter, Resurrection Sunday, is the day that speaks to the core of our Christian faith. That Life triumphs over Death. That Love overcomes Hate. That God is stronger than the forces of Empire. That you cannot keep a good Messiah down.
In a faith that is supposed to be about Good News (the root meaning of "Gospel" and "Evangel"), Easter is the most Good News day of them all. And when we have Good News, what are we required to do with it? We are required to share it.
I imagine that you know some people in your life, in your neighborhood, your school, workplace or friendship circle, who could use a heaping dose of the love, compassion and warmth of our community. Some people who could use some uplifting music to rev their sagging spirits. Some people who believe that houses of faith should be about justice-seeking efforts to make the world a better, fairer, more livable place. They need to know about us and receive your invitation to come join us this Sunday. And again, for future Sundays.
In a world in which the news that the media reports is too often sour, anxious, negative and fear-driven, it is time for us to stand up for something good, namely, that the love of God triumphs again and again. We believe it, we re-commit ourselves to it every week and we seek to live it with our lives. This is worth sharing. I look forward to welcoming you and yours for this coming Easter Sunday.
In faith,
Kent French
Senior Pastor