By Kent French
March 24, 2017 - 6:34am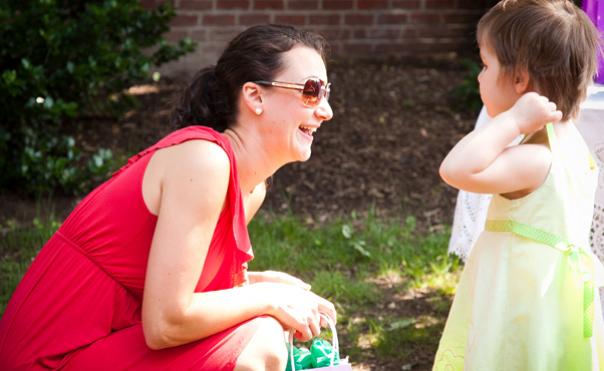 A few years ago, I shared with you in a sermon about a 45-second video that the Mindfulness expert, Jon Kabat-Zinn often shows in his talks. You can watch it here. Go ahead, it will only take you a minute. Best to watch it full screen.
The first time, you just look for how many times the people wearing the white t-shirts pass the balls. And then…if you watch further you may have noticed that you missed something. Something rather significant.
Many of us go through life not noticing really important, essential things going on RIGHT IN FRONT OF OUR EYES! It's amazing how blind we can be. A child's metaphysical question. The love between two old people who've known each other for decades. A random act of kindness. The poking up through the ground of perennials. The homeless sage on the corner.
For my current rehabilitation, one of our faithful friends of United Parish sent me a "Blessing for One Who is Exhausted" from John O'Donohue's To Bless the Space Between Us. I love the lines in it:
Take refuge in your senses, open up
To all the small miracles you rushed through.
Become inclined to watch the way of rain
When it falls slow and free.
Imitate the habit of twilight
Taking time to open the well of color
That fostered the brightness of day.
I wonder how many "small miracles" you and I rush through every single day. Miracles that are right there, provided by God, ready to fuel our souls. To notice them takes patience and insight. Insight that is beyond just seeing.
This Sunday, we are going to look at the story of Jesus and "the man born blind" (John 9:1-41). It's a long, somewhat rambling passage (frankly, not John at his best storytelling), but a good passage to contemplate. Our preacher, Kate Baker-Carr, is going to delve into what it means to have sight vs. insight.
We will also take up our annual ecumenical offering for One Great Hour of Sharing disaster relief.
My doctor is urging me to take a few more days before being fully mobile, so I will miss being with you in body, but I will be with you in Spirit (maybe even via Skype). I have been actively involved in planning this worship (among other things) this week, so please know that we prepared Sunday with you in mind.
Many thanks to all of you who have reached out with kind words, encouragement and meals. Absence definitely makes my heart grow fonder. I am recovering well, have a great prognosis and will see you soon.
In faith,
Kent French
Senior Pastor