By Kent French
May 25, 2017 - 10:03am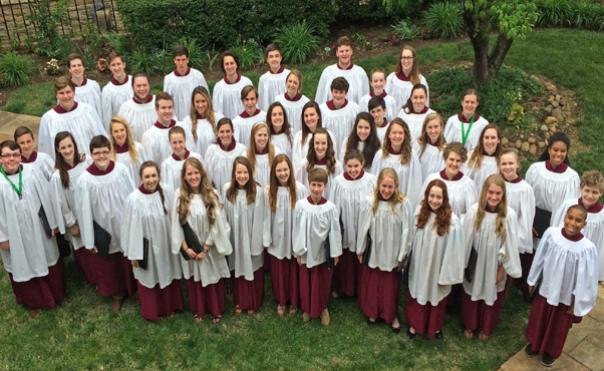 This Sunday we are pleased to welcome the 60-voice youth choir from our Minister of Music Susan's home church, the 200-year-old Church Street United Methodist Church in Knoxville, Tennessee. These young people will bring us the music of Aaron Copland, Stephen Paulus and others, with anthems both invigorating and contemplative.
We are continually blessed with Susan's musical leadership here at United Parish, and it will be fun to witness the legacy of youth who continue to make music at her home church - to get a glimpse of what it might have been like for her growing up as a young musician.
Perhaps there are special places in your memory that helped shape you into the person you are. Places filled with love. Places where people recognized your gifts and encouraged you. Places that gave you some tools that you still use to navigate the world — tools of thoughtfulness, caring for others, prayer, a helpful world-view. Perhaps there are people you remember in those places who were essential to helping you grow up.
On Sunday, we will recognize that it's Memorial Day weekend and spend some time remembering those special people and places and the ways God put them into our lives.
I hope you will come and give a warm United Parish welcome to our Southern guests, to share in the memory of those we've loved, to let a joyful noise go up again and again from our congregation.
In faith,
Kent French
Senior Pastor