By Amy Norton
October 14, 2021 - 12:53pm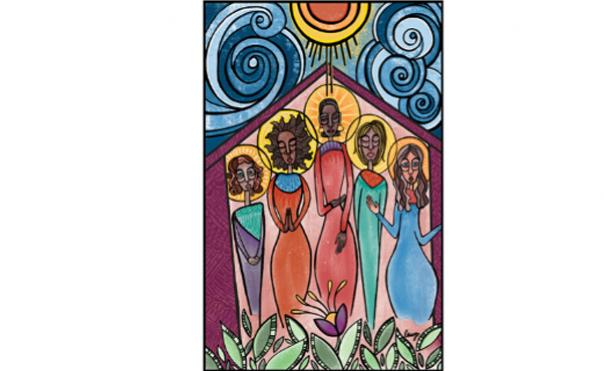 Beloved,
This week, we continue to follow along with our children and youth in their autumn Church School curriculum of "Seeking Justice Together" and "Caring for the Vulnerable" by reading from the Book of Numbers, and hearing a story of two very vulnerable people speaking up and challenging an unjust law.
Our curriculum devotional reflects,
"Laws and the systems that govern our lives have power, but that does not mean they are always right. Mahlah, Noah, Hoglah, Milcah, and Tirzah risked their lives to challenge a law that they saw as unjust, a law that was handed down to Moses by God. God heard and affirmed their cry for justice. As individuals, we break laws in all kinds of ways, both the rules set out for us by our governing structures and the rules we receive in scripture. Who among us has not driven over the speed limit or told a lie? Yet, when marginalized people challenge unjust laws, those in the majority can be quick to point out that the injustice is in fact legal and that protesters are breaking the law. How do individuals decide when to obey a law and when to challenge it?" 
We know that the legality of something is not a measure of how just or righteous it is- but when does breaking the law become just? In an epic tale full of anecdotes of people being put in their place for challenging or questioning God, these sisters find their petition is not only heard, but results in a legislative overhaul of sorts. How can we tap into their discernment and sense of justice when we are figuring out the next step in our own advocacy efforts?
Big questions. I can't promise I have the answers, but I love getting to ponder them with you. 
Join us Sunday morning at 11am in the Sanctuary or online on our YouTube channel to ponder and worship together!
In faith,
Amy
If you'd like to read or listen to previous sermons, or subscribe to our podcast, please click here.
If you'd like to watch previous worship services, please visit our YouTube page.
Image credit: "They Stood", by Sanctified Art