Standing Naked Before God
By Kent French
June 22, 2017 - 10:05am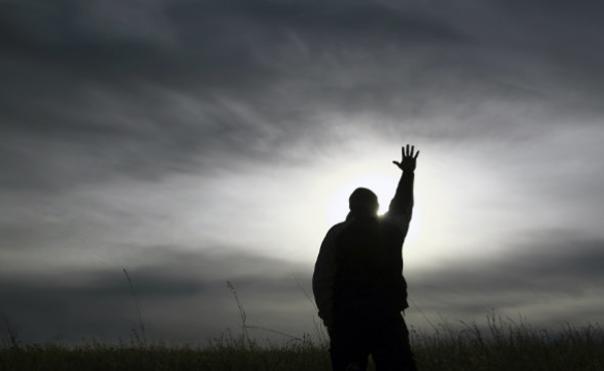 Shortly after Easter last year, a new visitor came to see me for a one-on-one chat. He immediately let me know that he was being investigated for a federal crime and would most likely be sentenced to several years in prison.
He told me that he was enjoying worship and our community, planned to come regularly while he waited out the legal process and just wanted to be up front with me about his situation. He has since become a regular worshiper, joined the church and has even shared with others the fullness of his story.
At his sentencing last month, seven United Parish members were in the courtroom, along with dozens of other friends and supporters. There was at least one person whom he had wronged, who spoke very forcefully to the judge about how his life had been ruined. The judge was hard and gave a moralizing lecture to the defendant, sentencing him to 70 months in federal prison and a multi-million dollar restitution amount.
Over the past year and in my regular check-ins with this member of our congregation, I have been awed and inspired by his unflinching honesty and courage. On Sunday, @ 10am in Willett Hall, we will hear directly from him about his process of confession and repentance, as he reflects on the well-worn verse from John 8, "You shall know the truth, and the truth shall set you free." (John 8:31-36)
Confession and Repentance are big, church-y, theological, even perhaps scary and intimidating words. They may give rise to shame and embarrassment. They are, however, central aspects of our faith. Confession means simply "to acknowledge," and repentance means "to turn things around," or literally in the Greek, "to change one's mind."
On Sunday, we will have a chance to hear a real-live testimony of what this looks like in a person's life, when the stakes are quite high. Our friend Molly Phinney Baskette wrote a book about her former church's practice of this kind of public confession and called it Standing Naked Before God. That is a good description of what it means to confess. It takes courage, it takes honesty. And as you'll hear on Sunday, the transforming potential is immense.
It promises to be a powerful Sunday at United Parish. I hope you will come at 10am and take part. 
In faith,
Kent