Stretching further into Justice
By Kent French
May 27, 2021 - 5:05pm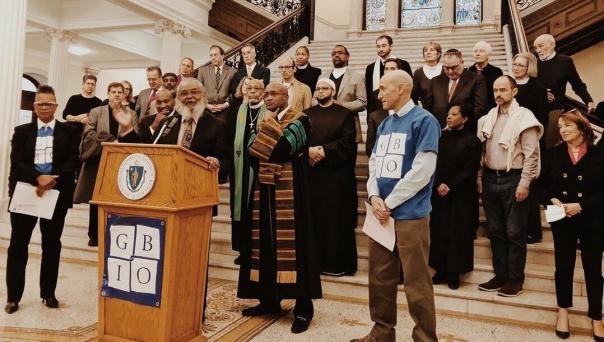 Ten years ago, our church reorganized it ministry structure. When I arrived three years later, it was a specific part of my call to help United Parish live more fully into this vision of ministry and our directions of:
• Exalting in Worship
• Deepening in Christian Faith and Spirituality
• Gathering in Community
• Stewarding our Resources
and
• Stretching into Justice
This last area, Stretching into Justice, is a natural outgrowth of the life of faith. The word "Stretching" has the sense of us reaching beyond ourselves: caring for our neighbors, for those in need, whether they be near or far. It also has the sense that we can keep on stretching, limbering up our justice muscles and extending our reach.
Justice is at the heart of both the Jewish and Christian faith. Our scriptures are full of exhortations to take care of the oppressed, the downtrodden, the forgotten and the marginalized. This Sunday, we will focus on the importance of faith-filled justice, looking at readings from the prophets (Isaiah 1:16-17, Jeremiah 22:3-5 and Micah 6:6-8) as well as Jesus' instructions in Matthew 25:31-46 to take care of those who are strangers, hungry, thirsty, sick, naked, or imprisoned.
We will also talk about a timely opportunity we have to join in solidarity with over 60 faith organizations across the Boston area by joining the Greater Boston Interfaith Organization (GBIO). Our Stretching into Justice Ministry Team put together a special video, which explains what joining will mean. You can learn more here. We will also hold a special Zoom forum for your questions this Tuesday, June 1, at 7pm on Zoom (look for info in your Friday email).
On Sunday, June 13, we will vote on joining GBIO at our All-Parish meeting and we want you to be informed about it.
Come and join us this Sunday and learn about this exciting moment in our congregation's life.
In faith,
Kent
If you'd like to read or listen to previous sermons, or subscribe to our podcast, please click here.
If you'd like to watch previous worship services, please visit our YouTube page.