Take a break, for God's sake!
By Kent French
February 17, 2022 - 9:10am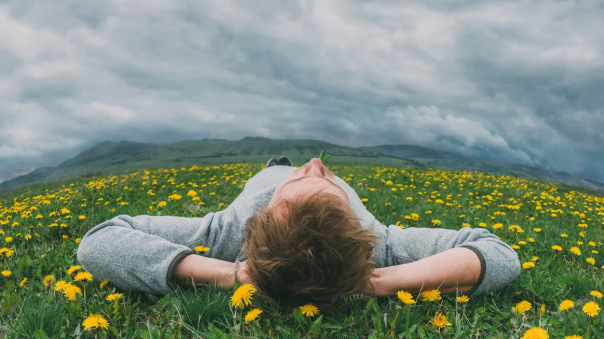 Six days you may work and do all your tasks, but the seventh day is a Sabbath to the Lord your God. Do not do any work on it. Exodus 20:9-10a
The Sabbath was created for humans; humans weren't created for the Sabbath. Mark 2:27
How many of you take a FULL 24-hour break from work, or anything that feels like work, each and every week? It's hard to do, right? 
When you live in a 24/7 culture, dominated by instant access, constantly buzzing personal electronics, in an economy based on consumer demand and worker productivity, it's downright counter-cultural to say, "I'm going to take a break. I need to take a break. I MUST take a break," let alone acknowledging "God DEMANDS that I take a break."
Like a lot of people steeped in the "Protestant work ethic," we tend to think that productivity equals value. Even worse, as I've repeated, we get seduced into thinking that "busy-ness equals value." But we are intrinsically valuable, cherished even, just as God made us. God is interested in what we do with our lives, how we make the world a better place, how we help God make this world a better place.
God also hard-wired us for the need for rest. Not just nightly sleep, but time to step back, to stop striving for a while, and as one friend puts on her email signature, "turn out the lights so we can better see the stars."
After nearly two years of a global pandemic, we can all use more breaks.
I'm about to embark on a four-month break from church work. It's a great gift that you and congregations all over the world give their ministers. After fifteen years of pastoral ministry and eight years as your pastor, I am more than ready for this first sabbatical and I am grateful to you for this opportunity. I'm also grateful to all those members who helped us apply for and receive a grant from the Lilly Endowment to make this sabbatical more robust and adventurous than it might have been.
In Sunday's worship, we will reflect on God's example and gift of sabbath, what it means to embrace this spiritual practice, how you can do this. We will also welcome our sabbatical pastor, Peter Ilgenfritz, and offer a blessing for both of us.
I look forward to joining with you. And then, taking a break. And encouraging you to do some of the same.
In faith,
Kent
If you'd like to read or listen to previous sermons, or subscribe to our podcast, please click here.
If you'd like to watch previous worship services, please visit our YouTube page.
Image frrom betterup.com