By Peter Ilgenfritz
June 23, 2022 - 2:16pm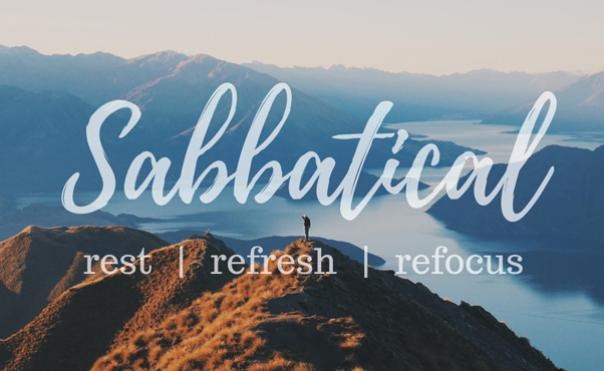 Sunday night, February 13 and I'm gripping the steering wheel on my way to Brookline wondering where I'm going and why I'm out here on a night like this.
The next Sunday, I shared that story with you on our first time meeting each other. I wondered if a sabbatical season might be a time for all of us to open our hands to receive the gift of this moment in time we will spend together.
That February snow storm now feels like a long time ago. Much has happened in the past four months. And yes, this time has passed quickly.
Now as we close our time in ministry together I wonder, what did you receive in these past months?
I have received so many gifts from this time with you. I came here full of questions about how I would like living and working in a city again after loving my immersion in the Maine Woods. I wondered how I would like returning to the familiar setting of a vibrant multi-staff urban church. I wondered on the possibilities of a sabbatical season. My time with you has strengthened my call to a ministry of traveling with a community for a season of transition with all the unique possibilities that can arise in it. And as I have shared, I have never felt so relaxed, non-anxious, grounded and present in my role as pastor ever in the past 35 years. What a gift of grace you have blessed me with that I now carry with me forward!
As I will mention on Sunday, whether or not you opened your hands in these past four months, now is the most important time of this sabbatical as you prepare to open your hands with wonder to welcome Kent back. Kent's done a fabulous job of being on sabbatical. Other than a quick email clarifying that he will be meeting with me, staff and church leaders on July 5 to share and reflect on what happened during these past months and confirming that he will be preaching on July 10, I've heard nothing from him. I'm so curious to hear what happened in him, to him – what discoveries he made, what questions he returns with. And I am full of hope for the conversations you will have with Kent after I leave as you share what happened to you as a community during this time.
On Sunday I will pass to your church moderator, Jennifer Rodine, what you entrusted to me back in February – the keys to your church building, a parking pass and name tag. We will offer words of release and blessing and there will cake outside to celebrate what we've done together. And then I will drive north to New Hampshire where I will be spending the next weeks at a lakeside cabin with family and friends.
I leave you with the blessing of tears. For if ministry is about anything, it is about the sharing and giving of our hearts to one another. Love has been in the room with us together and I will carry that gift with me always. I thank you for the gift of this time to travel with you in this moment of time. You are and will be in the heart of my prayers and hopefulness.
Peter  
If you'd like to read or listen to previous sermons, or subscribe to our podcast, please click here.
If you'd like to watch previous worship services, please visit our YouTube page.
Image credit: boatbirder.com