The Day the Music Stopped
By Susan DeSelms
July 15, 2021 - 12:07pm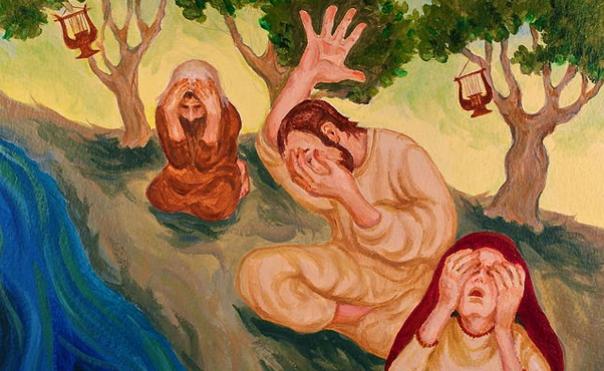 Dear Congregation,
Where were you when the COVID-19 pandemic became a reality? When life as we knew it came to a screeching halt, and careened into a reality that looked and felt lot more like a dystopian novel than real life? Where were you the day that choirs, and singing communities fell silent? This Sunday (at 9am), I will share some of my experiences of "life during Covid-19." I'll also share some of the lessons I'll take with me into in-person worship, and some thoughts, hopes, and aspirations I have for you, the congregation of the United Parish, my beloved singing community.
Yours in song,
Susan DeSelms
Minister of Music
If you would like to read scripture or give an offering invitation this summer, please contact exalting@upbrookline.org with your availability.
Summer Worship: Rooted in the past, reaching into our future
This summer, we highlight our 50th anniversary theme and hear from members and friends about how the United Parish and other parts of their faith lives have helped root them and also reach into the future. 
Homilists include:
July 18 Susan DeSelms, Minister of Music
July 25 Arielle Chernin, Brookline Food Pantry Operations Manager
Former Seminarians
August 1 Cydney Van Dyke (2014-16), Associate Pastor, First Congregational Church (UCC), Greenwich, Connecticut
August 8 Lindsey Franklin (2016-17), Associate Pastor for Development, Richmond Hill, Richmond, Virginia
August 15 Anna Burnham (2017-18), Research Assistant for Religious Literacy and the Professions, Harvard Divinity School, Cambridge, Massachusetts
August 22 Wilson Hood (2018-19), Hospice Chaplain, HopeHealth, Providence, Rhode Island
August 29 Jaz Buchanan (2019-20), United Parish Member in Discernment for Ordination, Chaplain Intern, Beverly Hospital, Beverly, Massachusetts
and Pastoral Resident, First Congregational Church (UCC), Cambridge, Massachusetts
AND
September 5 Vic Scalise, Founding Pastor, United Parish in Brookline
If you'd like to read or listen to previous sermons, or subscribe to our podcast, please click here.
If you'd like to watch previous worship services, please visit our YouTube page.
Image credit: "By the Rivers of Babylon" by Michele Myers