By Kent French
September 30, 2021 - 5:51pm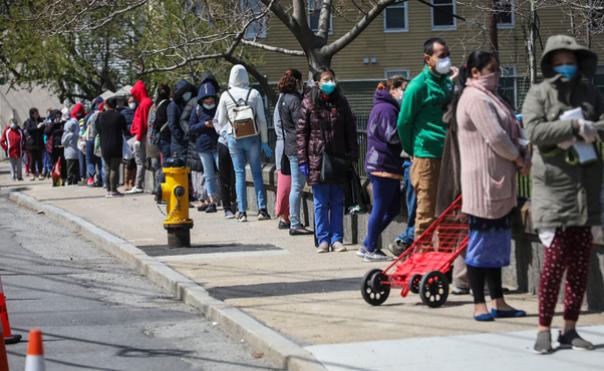 Many of us who grew up Evangelical-ish probably had to memorize some Bible verses along the way. The centerpiece of them was John 3:16: For God so loved the world, that he gave his only begotten Son, that whosoever believeth in him should not perish, but have everlasting life.
It's a verse of promise, of salvation, of a belief in sacrificial atonement (which many of us, including your pastors, wrestle with). Those of us anywhere from the center to the far left of American Protestantism might have our kids memorize the Golden Rule:
Do unto others as you would have them do unto you (Matthew 7:12, Luke 6:31)
and what Jesus identified as the second greatest commandment: You shall love your neighbor as yourself (Matthew 22:39, Luke 10:27).
Or we might have them memorize Matthew 25:40 as the centerpiece of their faith: Truly I tell you, just as you did to one of the least of these who are members of my family, you did it to me. It follows the Golden Rule and the greatest commandments, but with a twist: we are especially to look out for those who don't have enough, who need a helping hand. In a capitalist culture, where earning more, getting ahead and following the vagaries of the stock market and the ups and downs of consumerism are our guiding lights, the idea of first helping those most in need is radical, even counter-cultural.
On Sunday, we will continue following along with our Church School curriculum of Seeking Justice Together (see more here) by digging into this passage from Matthew 25:31-46 and how Jesus warns us that at the end of days, we will be judged by how much we did for the most vulnerable among us: the hungry, thirsty, naked, sick, lonely, imprisoned. Sound scary? Maybe. Or maybe just what we need to memorize, write on our hearts and live by every day, every moment, every interaction.
I look forward to exploring this with you and welcoming you into worship in-person and online.
In faith,
Kent
Checking in for in-person worship
If you would like to skip the contact tracing/check-in line at worship, you can download the "Realm Connect" app (Apple, Android), sign into your Realm profile, and follow these instructions for using our mobile check-in come Sunday morning:
In the mobile app, click the three dots on the bottom right of your screen, where it says "more."

Click on "Mobile Check-In." 

The event(s) available for check-in will appear, click the empty checkbox of the event you wish to check-in for, and confirm. Your screen will show that you have checked in.  
If you'd like to read or listen to previous sermons, or subscribe to our podcast, please click here.
If you'd like to watch previous worship services, please visit our YouTube page.
Image credit: People line up in April 2020 for a food bank organized by Healthy Waltham. Photo by Erin Clark, Boston Globe.