By Amy Norton
November 21, 2019 - 8:37am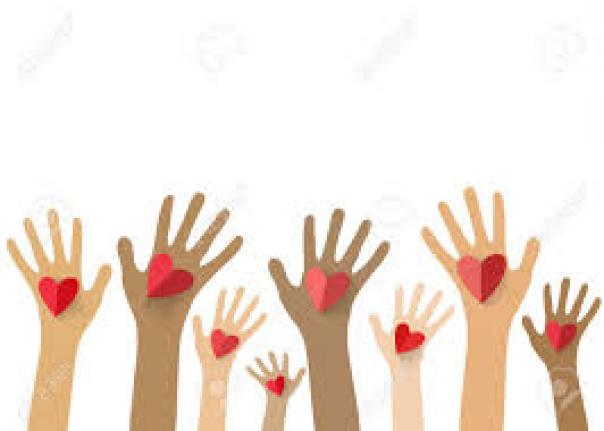 Greetings to you, and peace, from the One who is, and was, and is to come!
A couple months ago at our "Ask the Pastor" forum (which will be happening again on February 2), we had a lot of great conversation about children's sermons and children's services, and out of that conversation emerged the idea to have a special service this fall that was geared toward our children and youth. All the elements of our typical worship service are present, with a bit more of an interactive flair and language that's intentionally accessible to children and youth (and those who are children at heart)!
Our Seminarian, Jaz Buchanan, has taken the lead in planning this service and I am so excited to get to share it with all of you!
Jaz writes:
We are a community of many generations and are excited to announce that our children and youth will be at the heart of our service this Sunday, serving as liturgists, reenacting the gospel reading and helping all of us to uncover our youthful spirits.

In this Sunday's gospel reading, we get to witness one of Jesus's most impressive miracles - the feeding of the 5,000! How does he feed 5,000 people with just five loaves of bread and two fish? The children and youth will show us how during worship as they reenact the story with me and Amy.

We think the best part of this miracle, is that we can perform it, too! Like the loaves and fish, we can share divine love and kindness so wide that it fills the world.
After worship this Sunday, we invite you to get some snacks from Coffee Hour in the Chapel and return to the Sanctuary to help us decorate for Advent and Christmas! There will be mulled cider, greenery, and something for every age and every body to help with!  
Lastly, at 3:30pm at Temple Beth Zion in Brookline, there will be an interfaith Thanksgiving service coordinated by the Brookline Interfaith Clergy Association. Come for music, interfaith wisdom, and fellowship!
See you Sunday,
Amy 
If you'd like to hear or read last week's sermon, or subscribe to our podcast, click here.