By Kent French
December 12, 2019 - 8:07am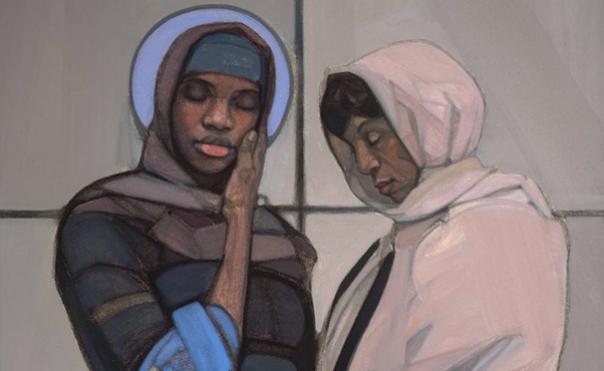 Have you ever been given a challenge or a task or asked to do something and you really thought, "I just can't. I don't have the bandwidth, I'm not capable enough. This never worked in the past." And then, for some reason, you give in. You try it out. You "lean in," as we like to say and respond, "Yes, Ok. Let it be with me."
And it ended up being hard. It was challenging. And somehow, you made it through — probably with some unexpected and welcome help. Sometimes you did it all on your own.
If we're paying attention, God calls us to bigger challenges than we think we can handle. We usually don't realize it's God, but that's just because we haven't put on our theological lenses. It usually comes to us through other people and unplanned circumstances. And often it's the only way we grow, by meeting those challenges, persevering and coming out on the other side of them.
It's also possible that sometimes, those challenges, that perseverance, are the things that helped us magnify God's presence in the world. It is what allowed us to make the world a better place than how we found it: raising a child, working on an important lives-changing project, taking care of an elder, creating a legacy.
On Sunday, we will re-visit one of the most beloved Advent/Christmas texts, the story of Mary receiving the news of her pregnancy, visiting her relative Elizabeth, and then breaking out into the radically rabble-rousing "Magnificat." (Luke 1:26-56). These two women were not supposed to get pregnant. One was a still a virgin and the other was post-menopausal. And yet, something amazing happened. We still don't quite comprehend it. It still blows our hyper-rational minds.
But because of them, because they were willing to lean in and say "Yes. Ok. Let it be with me," we're still telling the story, wondering what it means and trying to apply it to our lives.
Come on Sunday and let's ponder it again together.
After worship, we will hold our alternative giving Christmas fair market, our Missions Giving Team's way for you to put your holiday dollars to some good work in the world and share that giving with loved ones. Learn more here.
In faith,
Kent
To read or hear previous sermons or to subscribe to our podcast, please click here.
Thursday, December 19
6:30-7pm Advent Midweek Worship (Chapel)
Sunday, December 22 - 4th Sunday of Advent
11am - Unrehearsed Christmas Pageant
Christmas Eve
6:30pm Concert Prelude
7:00pm Lessons and Carols
Image credit: "Visitation (Mary and Elizabeth)" by Janet McKenzie