By Amy Norton
November 14, 2019 - 10:32am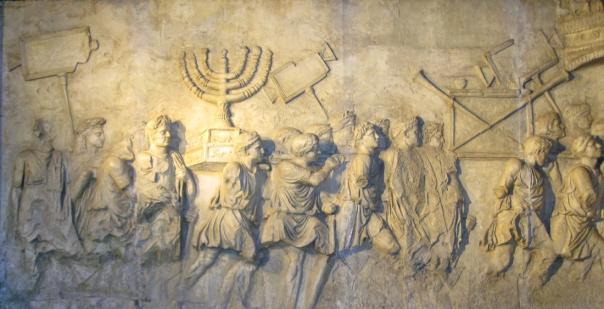 This Sunday's gospel reading is a doozy.  
"Nation will rise against nation, and kingdom against kingdom; there will be great earthquakes, and in various places famines and plagues; and there will be dreadful portents and great signs from heaven."
Any of this sound familiar? And what the heck is a portent? (Apparently it can either mean a sign of something terrible to come, or a wonderful person/thing- go figure). Nevertheless, when the lectionary deals us difficult passages, we press on, because we trust that our sacred texts always hold something for us. The hardest part for me to grapple with is when Jesus goes from telling people that they "will be betrayed even by parents and brothers, by relatives and friends; and they will put some of you to death" to assuring them, "But not a hair of your head will perish." Last I checked, death and perishing are synonyms, so this is pretty contradictory, no? 
What do we do when our Temples fall? When there are earthquakes and famines and war...and portents? What does it mean to endure? Join us for worship on Sunday morning as we tease out the capital-T-Truths together.
In faith,
Amy 
P.S. Two exciting notes for this Sunday! Firstly, our photographer will be in worship to take photos for our website and various communications materials, a twice-yearly service that he provides for us to help us capture the images of what God is doing in our midst! If you prefer not to be photographed, there will be a section of the pews that will be photography-free (with signs). Secondly, our All-Parish Meeting and potluck is happening directly after worship downstairs in Willett Hall; all are welcome to enjoy food, fellowship, and democracy!
Image: A fresco from the Temple in Jersusalem that was detroyed in AD 70.
If you'd like to hear last week's sermon or subscribe to our podcast, please click here.