By Amy Norton
July 20, 2017 - 9:09am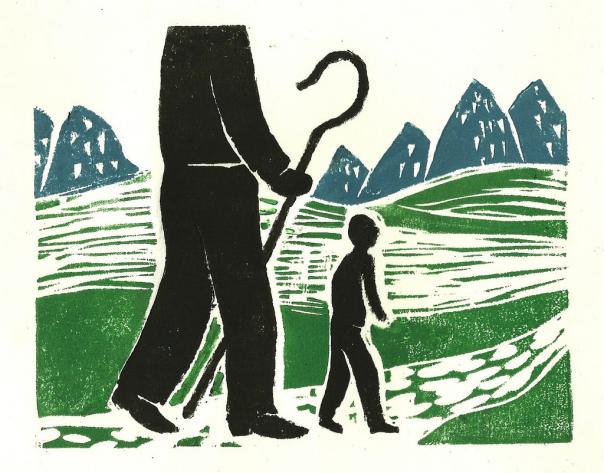 There's a siren outside, the air conditioner is running, I have West Wing re-runs streaming on a background window on my laptop as I work on building a spreadsheet, and my leg is covered in mosquito bites from an ill-advised evening walk along the river. There's a lot going on. But isn't there always a lot going on? Every day, every situation, every moment can feel like the culmination of a multitude of sensory input, emotional labor, mental tasks, fires to put out, futures to look toward, and so on. What happens when we turn the dial down, take a deep breath, and take a simpler look? What do we notice?
I'm hearing the sound of people who dedicate their lives to saving others, I'm benefitting from incredible feats of human ingenuity, both technological and artistic, and as I scratch my incredibly itchy leg, I'm reminded of my place in the eco-system, the circle of life. What had been a chaotic scene of distraction and frustration and worry is transformed into a scene of gratitude, awe, and humility. I was so distracted by feeling this moment as 'chaotic' that it never occurred to me to feel this moment as a blessing, plain and simple.
Luke's Gospel tells us a similar story, of two travelers on the road to Emmaus, who only realize once they've stopped to take a moment to rest, and eat, and pray, that they are in Christ's presence. "Were not our hearts burning within us while he was talking to us on the road," they ask themselves. Sometimes, maybe we need to take a moment, to approach our situation with clearer eyes, in order to notice that our hearts are burning within us, that Christ is in our midst.
This week we'll hear from Hannah Brents about walking with God as she shares her story of pilgrimage on the Camino in Spain and her experiences embracing simplicity with us. Come to worship at 10am this Sunday in Willett Hall to journey together and share in the same meal that opened the travelers' eyes to Christ's presence among them.
Peace,
Amy