By Amy Norton
July 13, 2017 - 9:34am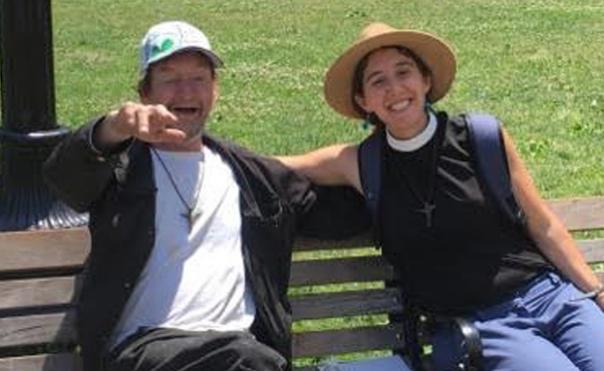 The first time I ever visited Texas, I remember texting a friend of mine, a fellow New Englander, from the airport, "I've only been in Texas 15 minutes and already 3 strangers have said hello to me…this does not compute with my New England sensibilities".
These three random people in the airport did not know me, did not know where I was from, did not know my story or my politics or the date of my last shower, and yet they greeted me as easily and as automatically as they would were we being introduced by a mutual friend.
And maybe that's where we encounter Jesus, in the welcoming of strangers, and in allowing strangers to welcome us, no matter how uncomfortable we may think it to be.
The word "stranger" in French is the same as the word "foreigner;" and I think that it's no coincidence we often think of "welcoming the stranger" to mean welcoming the (geographic) outsider, the proverbial man from Samaria, who looks different and talks different and worships different… And yet what about the strangers within our own communities? Who are they and what has made them strangers to us? What has made them 'foreigners' in our eyes? How can we welcome them, and how can we open ourselves to being welcomed?
This Sunday, as we continue our "Living our Faith" series, we'll hear from our member Rev. Laura Shatzer, who is one of the ministers at common cathedral in Boston, an outdoor congregation for the housed and un-housed that holds worship services every Sunday afternoon, rain or shine, on Boston Common. Laura will help us explore together what it means to welcome the stranger, how to rejoice in being welcomed, and how we can strive to meet Jesus in the service of others.
Come to worship at 10am this Sunday in Willett Hall to learn and praise God together, and to strengthen our connection with common cathedral.
Peace,
Amy Norton
Acting Associate Pastor