By Amy Norton
November 29, 2018 - 1:21pm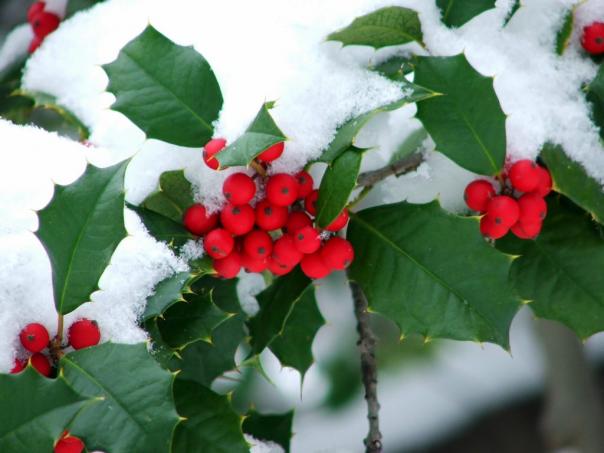 Dear Ones,
If you couldn't tell from the Christmas music I was blasting in my car well before Thanksgiving (Advent used to start on November 15th!), Christmas is my favorite holiday of the Christian year, and Advent is my favorite liturgical season. I'm so ready. I've got Love, Actually queued up on Netflix, my roommate and I are buying our Christmas tree this weekend, and Kent, Susan, Wilson and I have been planning our Advent services.
This Sunday is the Hanging of the Greens service, where we explore through story and song the origins of our evergreen traditions, and welcome in the beginning of Advent. I've always been captivated by the winter traditions surrounding evergreens in the northern hemisphere. Something about people hanging on to what bits of life they could find amidst the deepening darkness, gathering together to pray for the return of the light.
That's a little what it feels like as we move into and through Advent, I think. There is so much darkness in the news: nationalist violence, famine, devastating poverty, brinksmanship...are we really that different from the ancients, huddled together in grim fear that the darkness may be here to stay...
So, where are our evergreens? What light are we trying to hold onto, praying for a return? Where is the Advent amidst our apocalypse?
Gather with me on Sunday to grasp hold of the Light of the World, and prepare for the return of the Son.
In faith,
Amy
P.S. You are all invited to join us for a performance of Amahl and the Night Visitors in our Sanctuary on December 7th at 7pm, and December 9th at 4:30pm. More info is available here!
If you'd like to hear or read the sermon from last week, please click here.