By Amy Norton
May 5, 2022 - 4:39pm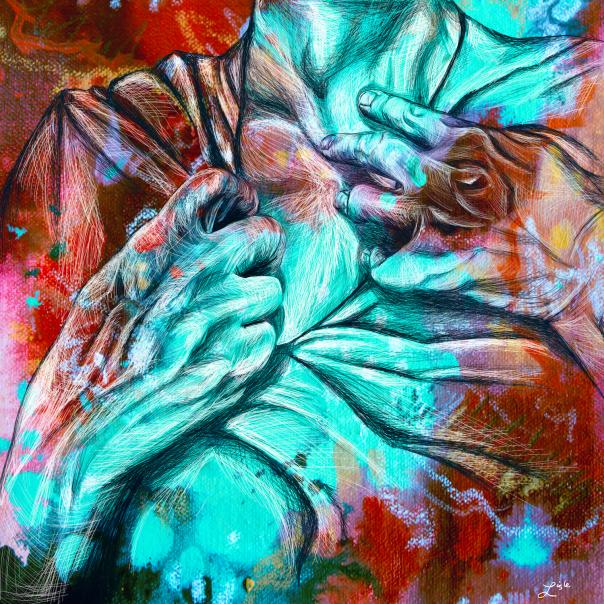 Dear Ones,
Over the last two years, we've gotten used to regular, breaking news updates of national or international importance. It is tempting to numb out with optimism, it is easy to spiral in fear, it is hardest to stay present while acknowledging and feeling all that each momentous happening brings up in us. This week, I am sitting with heartbreak, anger, and even fear at the all-but certain overturning of Roe v. Wade, even as many of our Black sisters and siblings warned us of this likelihood. 
Our tradition holds so many stories- of Mary, saying 'yes' to carrying forth new life into the world. Of Hagar, an enslaved woman, afforded no choice in bearing a child, suffering in the wake of pregnancy and birth. Of Hannah, every fiber of her being yearning for motherhood. Of Elizabeth, overjoyed with an unplanned, unexpected pregnancy. These are their stories, and these are our stories. As a church it is our calling to hold space and sit with one another no matter the story. To bear witness to pain, to share in joy, to tenderly hold fear, to meet Christ in everything, be it the suffering Christ, the resurrected Christ, or the Christ that upended the tables of injustice. In whichever way Christ is showing up in your heart this week, know you are loved, you are worthy, and you are welcome. 
This week's theme as we move through Stewardship season and our sermon series about courageous curiosity, is "What do you Need?". We hear stories of pain and companionship from the book of Job (2:11-13), and from Paul's letter from prison (2 Timothy 4:9-18), we hear stories of space held and witness given. On Sunday morning, we'll dive into what it means to ask one another, "What do you need?" not as a strategy for solution-finding, but as an incarnational act of solidarity. 
What do we need? Connection with the community. 
What do we need? Funding to support our building and ministry.
What do we need? Bodily autonomy.
What do we need? Support systems in our schools.
What do we need? Understanding.
What do we need? God.
What do we need? Each other. 
Join us at 11am in our Sanctuary and on our YouTube page to pray, sing, ask, and learn together. 
In faith,
Amy
If you'd like to read or listen to previous sermons, or subscribe to our podcast, please click here.
If you'd like to watch previous worship services, please visit our YouTube page.
Image credit: "Break Open" by Rev. Lisle Gwynn Garrity. Inspired by Job 2:11-13. Digital painting with mixed media collage. ©A Sanctified Art | sanctifiedart.org