By Kent French
January 13, 2022 - 11:13am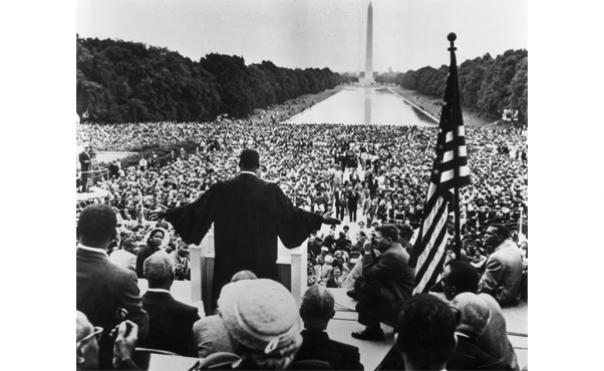 We hail the Reverend Doctor Martin Luther King, Junior, as perhaps the greatest American prophet. A prophet being "an inspired teacher or proclaimer of the will of God," and in the biblical sense, God's spokesperson holding people in power accountable to God's will.
We have watched in the 54 years since Dr. King's murder, as his image and memory have been iconized, beatified and even sanitized to become like a marble statue locked into our nation's memorial gallery of cultural heroes. We can easily forget that in his time, Dr. King was doing radical stuff, advocating for deep, systemic change, being beaten, bloodied and jailed by law authorities, investigated and spied on by the FBI.
We look to his masterful 1963 speech of "I Have a Dream," as one of the oratorical high points of our 246-year history. The question remains, "how is that dream living in us?" As Christian Americans, the question goes even deeper, "how is God's dream living through us?" and where does it match up with the dream that MLK articulated?
On Sunday, we'll meet again on Zoom and ask these questions of ourselves and one another.
In faith,
Kent
If you'd like to read or listen to previous sermons, or subscribe to our podcast, please click here.
If you'd like to watch previous worship services, please visit our YouTube page.
Image credit: Martin Luther King, Junior speaks during the Prayer Pilgrimage near the Reflecting Pool in Washington on May 17, 1957. Hulton Archive/Getty Images.