By Kent French
December 6, 2018 - 9:10am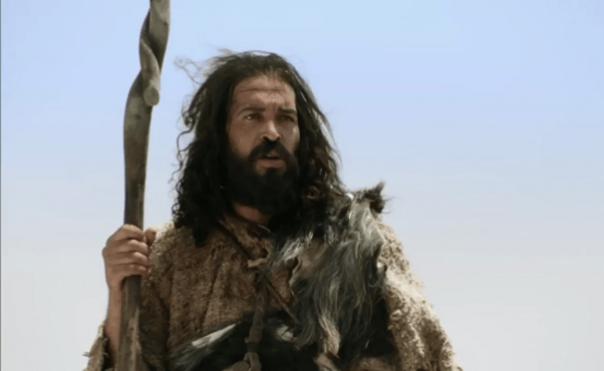 Reminder: this weekend we have our long-anticipated production of Amahl and the Night Visitors in the Sanctuary
Friday, December 7, 7pm
Sunday, December 9, 4:30pm
Bring your friends, bring your family, bring people who need some heartwarming holy wonder.
Come enjoy this beautiful story of how the Magi, the wise ones from the East, paid a special visit to a poor, disabled boy and his mother.
This Sunday we look at one of my favorite characters of the New Testament: John the Baptist, that wild-haired, locust-and-wild-honey-eating cousin of Jesus. He was an active rabble-rouser from the womb onward. You may remember that he leapt in his mother's womb when he learned about Mary's pregnancy (Luke 1:39-45).
And in his preaching, he was unstinting, even harsh. He started out with things like, "You brood of vipers! Who warned you to flee from the coming wrath? Produce fruit in keeping with repentance." What?!? Essentially, "get it together, people!" He offended King Herod's family so much that he ended up being imprisoned and later having his head served up on a platter.
In Luke 3:1-16, our passage for Sunday, John preaches a lot about repentance. My guess is, depending on how you grew up, repentance is an intimidating, scary or uncomfortably judgmental concept. Understandable. It's actually one of my favorite theological concepts from our faith.
Repentance in the original Greek literally means "a change of mind" or "turning things around." It's the bedrock idea in recovery organizations like Alcoholics Anonymous, and for that matter, in movements like the Christian faith. It means that we all need course correction from time to time. Sometimes in big collective ways, like rescinding a wrong-headed or worn-out governmental policy. In big personal ways like admitting an addiction or getting out of a bad relationship. Sometimes it means deciding to be kinder and more compassionate in our daily interactions. Whatever needs fixing, repentance is the means to say, "I'm sorry," "I messed up," or "I got it wrong." Time to take a different tack, to start afresh, to do over.
On this coming Second Sunday in Advent, I hope you will join me in riding through the wilderness with John the Baptist and reclaiming some repentance as we get ready to welcome his baby cousin Jesus once again.
You can hear Amy's sermon from last Sunday's Hanging of the Greens worship here.