Wilson Hood: Reaching into Uncertainty
By Amy Norton
August 19, 2021 - 10:15am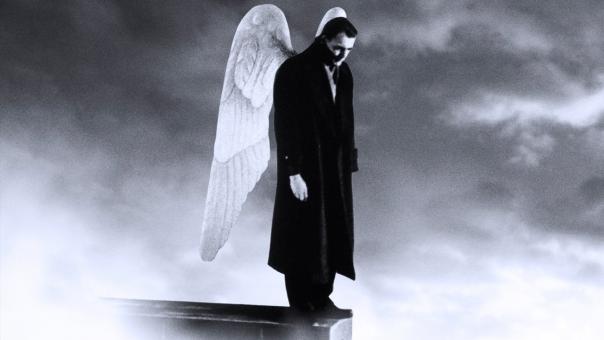 As we continue our summer series focusing on our 50th Anniversary theme of "Rooted in our Past, Reaching into our Future," we are inviting our past seminarians to preach for us and tell us a little about how United Parish roots them and helps them reach into the future. This week we get to hear from our 2018-2019 seminarian, Wilson Hood. 
Wilson came to us in his final year at Harvard Divinity School, a preacher's kid whose deep abiding love for God's beloved children shone out of every pore. Since leaving United Parish, Wilson has leaned into his calling as a chaplain, serving a Spiritual Care Residency at Massachusetts General Hospital, and now working as a Hospice Chaplain at HopeHealth in Providence.
Wilson writes:
"I am so excited to be "coming home" to United Parish this Sunday. I've missed your faces! And needless to say, we have a lot to catch up on since I was with you as Seminarian in 2019. So much has happened in the life of the world since our time together, and most of it has unsettled some of our most deeply-held assumptions about the stability and predictability of our daily lives. As we continue to reflect on the 50th Anniversary theme of what it means to be "rooted in the past and reaching into the future," this Sunday we will specifically explore what it means to live our faith and reach into a future that feels increasingly uncertain, fragile, and, yes, even a little apocalyptic. Fittingly, we will be rooting ourselves in the Apocalyptic discourses of Jesus in the Gospel of Matthew, and I have a feeling that the distant past of this text may start to not feel so distant to us after all. I hope you'll consider joining us." 

 
 Join us this Sunday as we welcome Wilson back into our "virtual" midst.
Tune in at 9am on our YouTube channel here or anytime thereafter.
In faith,
Amy
Summer Worship: Rooted in the past, reaching into our future
This summer, we highlight our 50th anniversary theme and hear from members and friends about how the United Parish and other parts of their faith lives have helped root them and also reach into the future. Upcoming homilists include:
Former Seminarians:
August 22 Wilson Hood (2018-19), Hospice Chaplain, HopeHealth, Providence, Rhode Island
August 29 Jaz Buchanan (2019-20), United Parish Member in Discernment for Ordination, Chaplain Intern, Beverly Hospital, Beverly, Massachusetts
and Pastoral Resident, First Church in Cambridge (UCC), Cambridge, Massachusetts
AND
September 5 Vic Scalise, Founding Pastor, United Parish in Brookline
Recent summer homilies:
June 20 Caroline Saxton, Guest Preacher, here
June 27, Amy Norton, Associate Pastor here
July 4 Kent French, Senior Pastor here
July 11 Kendra & Chad Moore, departing members, here
July 18 Susan DeSelms, Minister of Music, here
July 25 Arielle Chernin, Brookline Food Pantry Operations Manager here  
August 1 Cydney Van Dyke, Seminarian 2014-16, current Associate Pastor, First Congregational Church of Greenwich (UCC), Old Greenwich, Connecticut here
August 8 Lindsey Franklin (2016-17), Associate Pastor for Development, Richmond Hill, Richmond, Virginia here
August 15 Anna Burnham (2017-18), Student Program Coordinator, The Memorial Church, Harvard University, Cambridge, Massachusetts here
If you'd like to read or listen to previous sermons, or subscribe to our podcast, please click here.
If you'd like to watch previous worship services, please visit our YouTube page.
Image credit: Wings of Desire by Wim Wenders