By Kent French
January 5, 2017 - 9:20am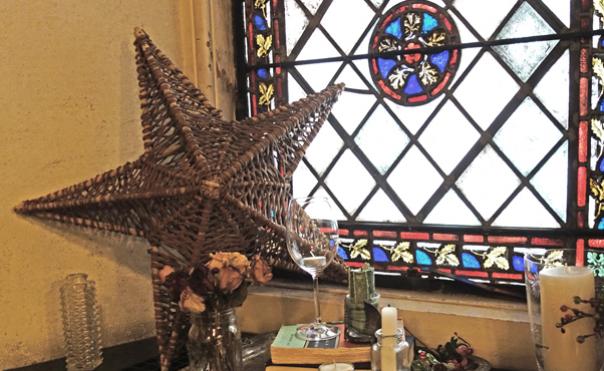 Several years ago, I became friends with a guy who had become a very successful independent theater producer in his 20's. His company became the gritty, fun theater place in the Boston area among young hipster types.
He and I met working together in a "day job" of an educational theater troupe that traveled around to local public schools. He had obvious charisma, but otherwise was just a normal guy to work with: no pretense, no powerhouse personality, kind of goofy, even seemed slightly unorganized and nonchalant.
Knowing that theater companies can be complicated, teeter-tottery organizations to run, let alone start up, requiring a lot of drive, I asked him one day, "So how'd you know that you could run a successful theater company?" He said, "It was like I didn't have a choice. It was as if I just had to do it. It was in me at a molecular level."
I wonder if you've ever felt that way? Some wild-eyed crazy passion that has crept up or just slowly grown inside of you? Maybe a social justice initiative? Maybe the desire to be a parent? Maybe a trip you just had to take? Maybe something that makes no sense at all, but you simply must do it?
Somehow, I think the Magi (the wise ones) felt that way about the star in the sky. It may have gone against their better judgment, it may have come out of nowhere, but somehow, they knew deep in their bones, at the molecular level, that they had to follow this thing. There was a deeper, grander wisdom calling to them and they were wising up to it.
Now, whether you believe the story actually happened, or you just believe it's true, we celebrate the arrival of the Magi on Epiphany (January 6). It's an important feast to remember. We will remember it again this Sunday, revisit their story (Matthew 2:1-12) and hopefully do some imagining beyond our traditions of "the three kings" (the Bible says nothing about three kings!) - about what it means to be a Wise One.
Come for whatever wisdom you are following…or need.
In faith,
Kent French
Senior Pastor