Won't You Be My Neighbor?
By Amy Norton
May 23, 2019 - 3:26pm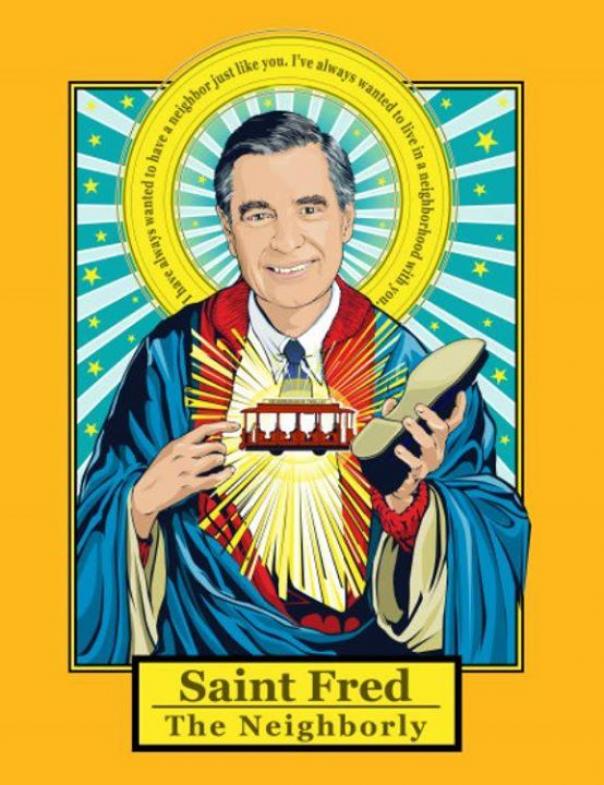 It's a beautiful day in the neighborhood, a beautiful day for a neighbor- would you be mine? Could you be mine?
I have always wanted to have a neighbor just like you,
I have always wanted to live in a neighborhood with you;
So, let's make the most of this beautiful day;
since we're together we might as well say,
"Would you be mine? Could you be mine? Won't you be my neighbor?"
Hi Neighbor!
This Sunday, we're continuing in our theme of "Co-Workers in God's Service," highlighting saints (both canonized and everyday) who show us what it means to work together with God to bring about the Kin-dom here on earth as it is in Heaven. To hear last week's sermon on Paul's letter to the church in Corinth and the co-workers who helped our United Parish community come to fruition, click here!
This week, we'll explore the life and ministry of Fred McFeely Rogers, perhaps better known simply as "Mr. Rogers". Many of us, including myself, grew up in Mr. Rogers' neighborhood, returning day after day to visit the land of make-believe with Daniel Striped Tiger, Lady Aberlin, King Friday, Queen Sara, X the Owl, and Henrietta Pussycat. Last year, I watched the award-winning documentary about Mr. Rogers, "Won't You Be My Neighbor?". Sitting there at the Coolidge Corner Theatre, I learned that Fred Rogers was an ordained Presbyterian minister, a fan of Monty Python, and someone who truly dedicated his life and ministry to helping children learn and grow. Rogers used his television show to teach children (and parents) about feelings, tough stuff, self-discipline, friendship, family, and love, believing firmly that love really is what it's all about.
Join us for worship at 11am on Sunday for a little bit of reminiscing and a whole lot of Good News (and maybe even a familiar tune)! Before I sign off, I'll leave you with Fred's own words:
All of us have special ones who have loved us into being. Would you just take, along with me, ten seconds to think of the people who have helped you become who you are. Those who have cared about you and wanted what was best for you in life. Ten seconds of silence. I'll watch the time.
holy pause
Whomever you've been thinking about, how pleased they must be to know the difference you feel they've made.
In faith,
Amy