By Kent French
May 13, 2021 - 9:02am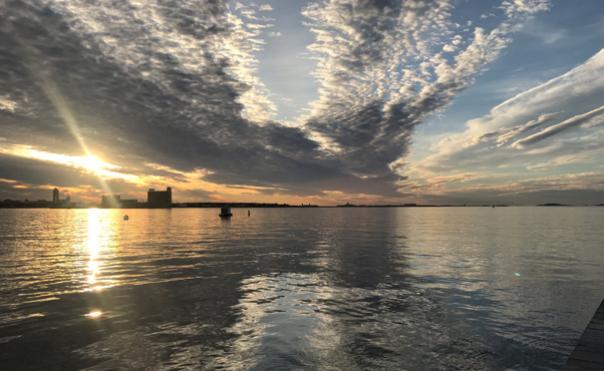 We continue our series on the three essential prayers of Help, Thanks and for this week, Wow! (based on Anne Lamott's book of the same name) as we celebrate our season of Eastertide and Stewardship.
Help is a familiar prayer. We know what it's like to need help, even if we have trouble asking for it. We also know what it's like to offer help.
Thanks is also familiar, especially if we were raised with good manners. Although most of us probably need to say it more often.
Wow, however, is likely the least regular prayer. Lamott describes "Wow" as: "offered with a gasp, a sharp intake of breath, when we can't think of another way to capture the sight of shocking beauty or destruction, of a sudden unbidden insight or an unexpected flash of grace."
We'll turn again to the Psalms, that wide-ranging treasury of human emotion, looking at #148 and reflecting on the moments that move us to say "Wow!"
In preparing to worship together, I invite you to think about: What makes you say Wow!? What about this past year took you to Wow!? Where could you use more Wow! in your life?
Join us on YouTube on Sunday as we explore it together.
In faith,
Kent
Prayer hike this Saturday, May 15, 2pm, in the Blue Hills. Click here for more info and to reserve your spot.
Pledges due next Thursday, May 20. Click here.
If you'd like to read or listen to previous sermons, or subscribe to our podcast, please click here.
If you'd like to watch previous worship services, please visit our YouTube page.
Image credit: Boston Harbor Sunrise by Kent French