By Peter Ilgenfritz
March 15, 2022 - 4:32pm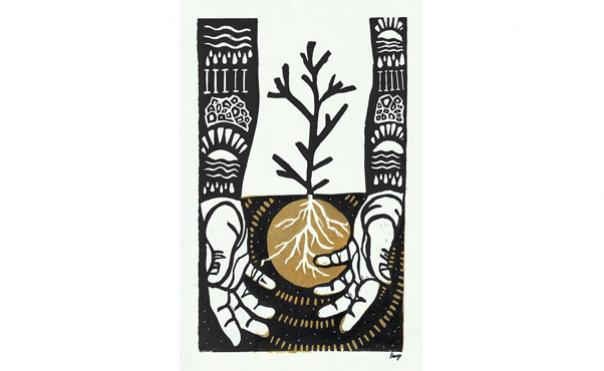 This Sunday, we are delighted to welcome to the pulpit Rev. We Chang, District Superintendent of the Commonwealth East District of the New England Conference of the United Methodist Church.
"I don't think the way you think. The way you work isn't the way I work. God's Decree." Isaiah 55:8 (The Message)
Rev. Chang writes, "This is the scripture that has been poking at me. I'm thinking about relating this to the concept of repentance in Luke 13:1-9, (the parable of the fig tree that did not produce figs). What is the way we think about repentance? What is the way God thinks about it? What is the way we usually are tempted to work out salvation? What would be God's way? I think repentance is less about us, our sin, and our guilt. It is more about God, God's grace and compassion."
We hope you'll join us this Sunday at 11am in the Sanctuary and on YouTube to ponder grace and compassion and how to embody it in a world that needs it! We'll be offering a conversation with Rev. Chang after the worship service in the Parlor. United Methodists and others are invited to join us for conversation!
In Faith,
Peter
Opportunities in Lent
Lenten Study: Full to the Brim — Tuesdays, March 8-29 from 7:30-8:30pm on Zoom
During Lent, join us for a small group study to reflect on the themes of God's abundant and expansive grace, drawing from the Full to the Brim Lenten resources. We will engage Jesus' parables and promises of God's lavish love and grace, through scripture, poetry, visual art and music. Find the Zoom link in the weekly newsletter. Contact adultdeepening@upbrookline.org. Click here to learn more and download the weekly study packet.
Lenten Dinner Church — Thursdays, March 10-April 7 from 6:30-7:15pm on Zoom
Prepare your own meal at home and sit down with us for a worship service of prayer, contemplation and song. Dinner Church is a postmodern return to an ancient worship model, just like what the early Christians did in their own homes. Find the Zoom link in the weekly newsletter. Contact Thomas Mitchell at seminarian@upbrookline.org.
If you'd like to read or listen to previous sermons, or subscribe to our podcast, please click here.
If you'd like to watch previous worship services, please visit our YouTube page.
Image: "You Are Worthy" by Rev. Lauren Wright Pittman. Block print with oil-based ink. Inspired by Luke 13:1-9. ©A Sanctified Art | sanctifiedart.org