United Parish has choirs for all age groups: preschool, elementary aged, teens, and adult, and a handbell choir for teens and adults. All of our choirs are non-audition. We welcome newcomers, both expert and novice, throughout the year. Learn more about our choirs.
Want to get involved? Have questions?
Latest Choirs News
Fall Kick-Off Sunday - September 9
Posted:
Aug 23 2018 - 10:47am
It's been a wonderfully rich and deeply meaningful summer as we explored the images of God in our midst, but next week worship will return to the Sanctuary as we kick off the 2018-2019 program year. We welcome you all to join us for music, Bible study, worship, and fellowship.
9:00am – Carolers and Youth Choir Orientation (Parlor)
9:45am – Church School Convocation (Sanctuary)
10:00am – Adult Drop-In Bible Study (Deepening Room)
10:00am – Chancel Choir Rehearsal (Choir Room/Sanctuary)
11:00am – Worship and Blessing of the Backpacks (Sanctuary)
12:00pm – All-Parish Potluck Cookout (Front Lawn)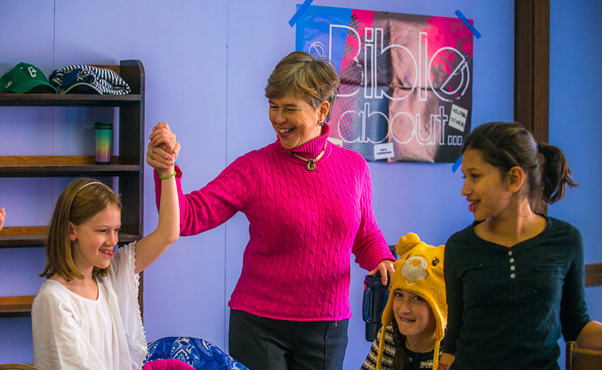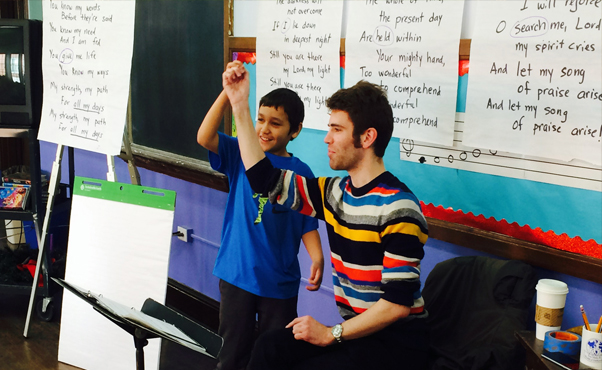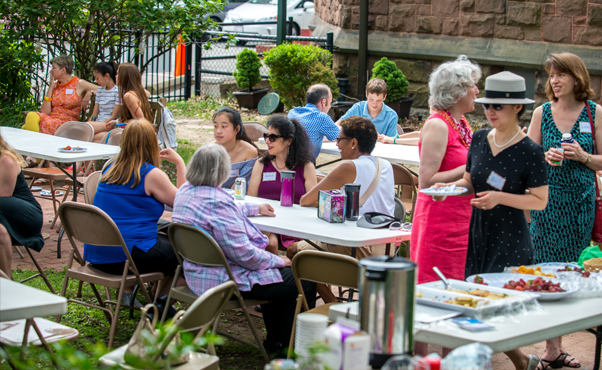 The Image of God in Song
Posted:
Jul 25 2018 - 3:42pm
On Sunday, August 26, worship will be made up of songs submitted by YOU because they inspire you and bring you closer to God. These songs might be found in our hymn book, or in the hymn book you grew up with, or they might not be found in any hymn book at all! In past years, the list of heart songs submitted by our summer worshipers has included every musical style and genre, ranging from "In the Garden" to "Tell Me Why," to "I Write the Songs."
Please share YOUR favorite heart/spirit song - and say a few words about why you chose it, or what it means to you. We'll be using many of these songs in worship on Sunday, August 26! Submit your song to Minister of Music Susan DeSelms at susan@upbrookline.org by Monday, August 20 or drop one of the forms in the offering plate on any Sunday between now and then.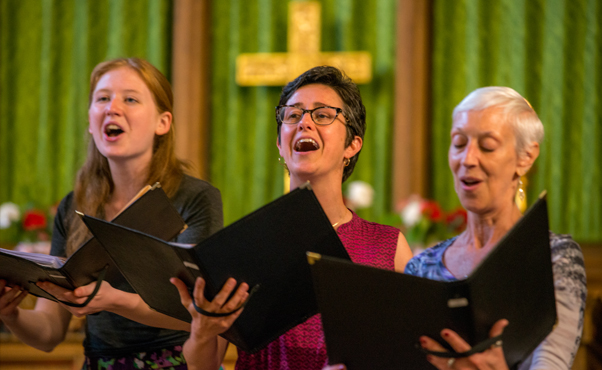 Where is the Love? Expressions of justice and faith Children and Youth Musical Presentation in Worship
Posted:
May 3 2018 - 3:48pm
Come experience the connections between our secular and spiritual worlds in this unique offering by the children and youth of United Parish on Sunday, May 20 during worship at 11am. Through contemporary songs from a wide range of musical styles, stories from today's news headlines, and modern images, our young people will share a heartfelt commentary about self-expression and the social justice issues they care about most.
There is something for everyone in this cabaret-style musical program that includes 60's rock, rap, R&B, musical theater, reggae, country, folk, gospel, and big band jazz to explore themes of gun violence, gender identity, racial justice, animal rights and more.
Come be inspired by the power of love to change the world.
Contact Susan DeSelms at susan@upbrookline.org for more information.