The Carolers are open to first through fifth/sixth graders. The Carolers are learning to lead worship and are really working at developing their musical skills. They are learning how to read music on the printed page, how to sing in parts, and how to play counter rhythms with each other on the drums. Carolers serve as leaders of worship and prayer by singing anthems, leading processionals, teaching new songs to the congregation, and sharing their songs with the community outside the church.
Rehearsals are Sunday mornings from 9:00 - 9:45 .m. in the Choir Room. Carolers sing about seven to eight times a year during the 11:00 a.m. worship service.
Latest Carolers News
Fall Kick-Off Sunday - September 9
Posted:
Aug 23 2018 - 10:47am
It's been a wonderfully rich and deeply meaningful summer as we explored the images of God in our midst, but next week worship will return to the Sanctuary as we kick off the 2018-2019 program year. We welcome you all to join us for music, Bible study, worship, and fellowship.
9:00am – Carolers and Youth Choir Orientation (Parlor)
9:45am – Church School Convocation (Sanctuary)
10:00am – Adult Drop-In Bible Study (Deepening Room)
10:00am – Chancel Choir Rehearsal (Choir Room/Sanctuary)
11:00am – Worship and Blessing of the Backpacks (Sanctuary)
12:00pm – All-Parish Potluck Cookout (Front Lawn)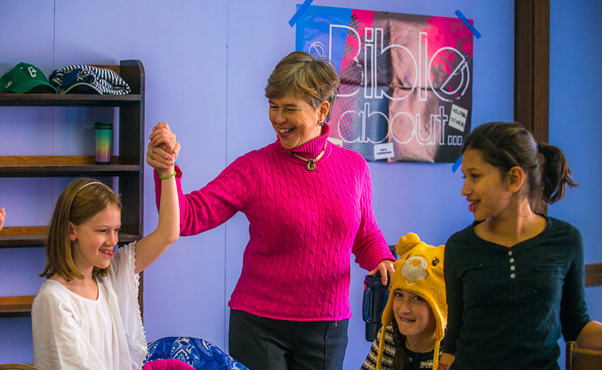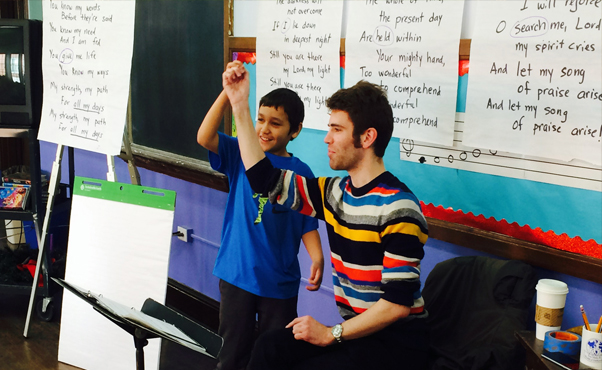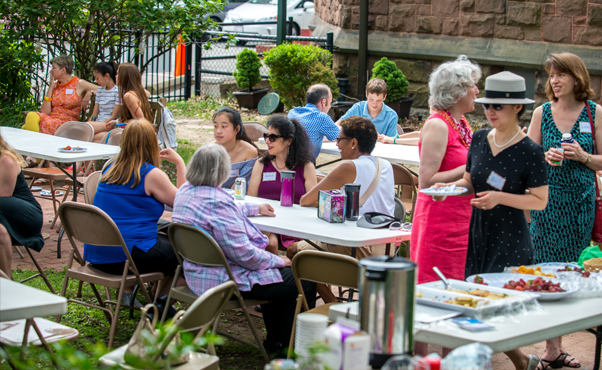 Church School and Music Programming Registration 2018-2019
Posted:
Aug 22 2018 - 3:04pm
Back to school season means it's time to register for church school and music programs for children and youth. You can learn more about the different educational for children and youth and musical offerings here. All are welcome! Registration packets have been mailed. If you didn't get one or need extra forms, you can pick up a packet before or after worship, or download the forms below. Contact Associate Pastor, Amy Norton (amy@upbrookline.org) or Minister of Music, Susan DeSelms (susan@upbrookline.org).
Letter from Associate Pastor, Amy Norton
Letter from Minister of Music, Susan DeSelms
2018-2019 Music and Church School Calendar
Registration Form (one per child)
When to Keep Your Child Home From Church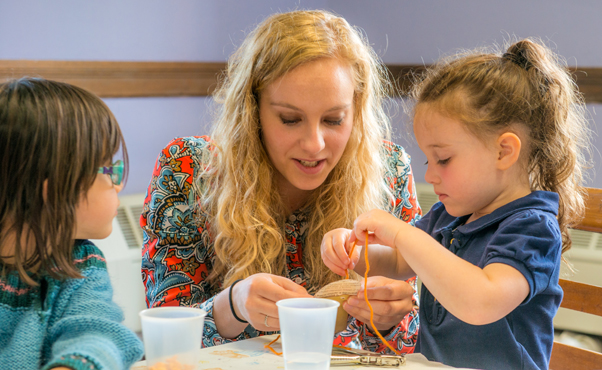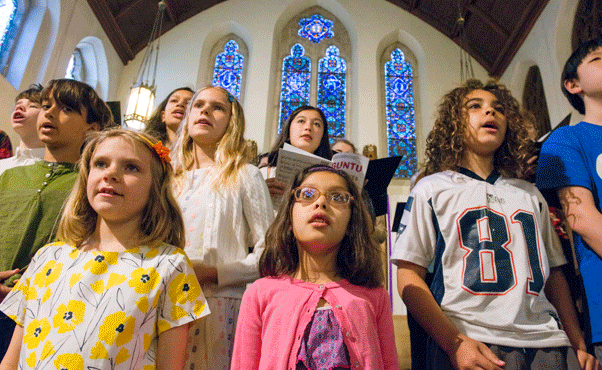 UP Music and Arts Camp heads to BCC in South Boston!
Posted:
Aug 8 2018 - 3:12pm
Dear Friends,
This summer, instead of going to music conferences and workshops for my continuing professional development, I have had the privilege of spending my summer days as the staff accompanist for Boston Children's Chorus summer camp with our own Trey Pratt. I have been able to observe, ask questions, and learn not only from the talented roster of distinguished children's chorus directors, but also to learn the ins and outs of a highly successful, child-focused music education organization whose mission is surprisingly similar to that of the United Parish. An unexpected outcome of my work here has been that BCC has invited OUR children and youth to join them for the last week of BCC summer, at no additional cost to their families!
This is an INCREDIBLY exciting opportunity for our kids, as they will get the full experience of all that I had hoped to offer them in the UP Music and Arts Camp, with the extra benefit of singing with a larger group of children, and having access to the resources that BCC is able to devote to their summer music programming. BCC Summer is being held at BCC's main campus, 20 Old Colony Avenue, in South Boston, from 9am-4pm August 27-31, with early drop off from 7:30am to 9am, and late pick up until 6pm. Parents can either drive their children directly to BCC, or they can drop them off at church at 8:30am and I will drive them to BCC as a group, returning to the church parking lot at 4:45pm every day. The cost for the week is $125 per child.
A few EXTRAS that BCC is offering: drumming with Michael Ofori, an AMAZINGLY talented Ghanian drum circle leader; art with Sarah Peattie, well known in Boston for her IN-CRED-I-BLE giant puppets; dance with Leora Novick, a trained and practicing dance therapist; and chorus with Sophia Papoulis, the Artistic Director for the Foundation for Small Voices. Additionally, the kids spend an afternoon rock climbing at the Rock Spot right next door, and take a day long excursion to Georges Island. The week will end with a 6pm concert at the John F. Kennedy Presidential Library & Museum on the campus of UMASS Boston that parents are invited to attend!
This is SUCH an exciting opportunity for our kids. Penelope has attended three weeks of camp alongside me, and has had a fantastic experience with the other children and the passionate and talented faculty.
If your child hasn't yet registered for Music and Arts Week and would like to attend, they can register online here. Each child will need to re-register for BCC before camp begins through a special process set up by BCC Summer's director Trey Pratt.
Yours in Song,
Susan DeSelms, Minister of Music