The Cherub Choir is open to children in preschool through kindergarten. Children of this age are just beginning to develop their musical abilities. Our hope for the Cherubs is that they enjoy making music together at the church. We have designed their entire curriculum to help them find the music that is living inside of them. They dance, march, and wiggle; they make noise, play rhythm instruments, and pretend to be animals; they pray, they learn about God, and they sing!
The Cherub Choir meets during the first 15 minutes of Church School (9:45 - 10:00 a.m.). Twice a year they sing praise to God during the 11:00 a.m worship service.
Want to get involved? Have questions?
Latest Cherubs News
Music Ministries Wish Tree
Posted:
Nov 22 2019 - 1:44pm
This year, a Wish Tree will be added to our Marion Street lobby decorations. This is a tree of wishes for the various choirs we have at United Parish. What better time of year than now to put forth wishes for our choirs! There are color coded ornaments on the tree – Red for the Children and Youth Choirs wishes, Gold for the Bell Choir wishes, and Purple for the Adult choir wishes. Descriptions of what is wished for are on the back of the ornaments. Please feel free to look them over, and take any ornament with the wish item you would like to donate. Donations can be dropped off at the Church Office or Choir Room. Thank you for your support – it is greatly appreciated! Contact the Church Office at office@upbrookline.org.
Church School and Music Programming Registration 2019-2020
Posted:
Aug 22 2019 - 1:05pm
Back to school season means it's time to register for church school and music programs for children and youth. You can learn more about the different educational for children and youth and musical offerings here. All are welcome!
Registration packets have been mailed. If you didn't get one or need extra forms, you can pick up a packet before or after worship, or download the forms below. Contact Associate Pastor, Amy Norton (amy@upbrookline.org) or Minister of Music, Susan DeSelms (susan@upbrookline.org) or Assistant Music Director, Josaphat Contreras (josaphat@upbrookline.org).
Letter from Associate Pastor, Amy Norton
Letter from Minister of Music, Susan DeSelms and Assistant Music Director, Josaphat Contreras
2019-2020 Music and Church School Calendar
Registration Form (please fill out one per child)
When to Keep Your Child Home from Church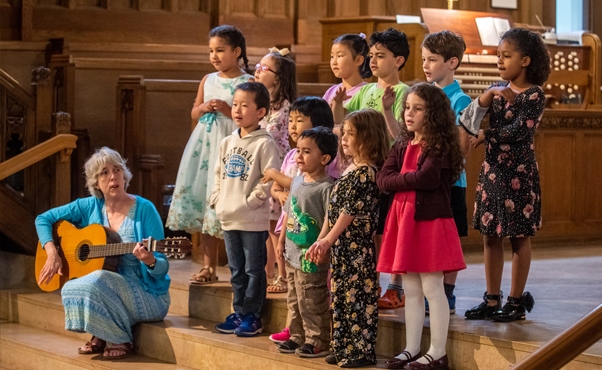 Introducing Epiphany Term
Posted:
Jan 24 2019 - 2:40pm
Epiphany Term is a combined session for all children who participate in Church School and Music programming that explores immigrants and refugee experiences, food insecurity & hunger, and diversity and identity. Epiphany Term will culminate in a presentation during worship created and performed by the children and youth of our church on Sunday, February 10 at 11am. For more information, contact Minister of Music Susan DeSelms at susan@upbrookline.org or Associate Pastor Amy Norton at amy@upbrookline.org.