Church School (Pre-K thru 5th Grade)
The United Parish Church School is for children from pre-school to fifth grade. Children in these classes learn bible basics and explore the mystery and meaning of Scripture that mirrors the bible passages that pastors will preach upon in service. Our curriculum—Deep Blue Kids—seeks to empower, inspire, nurture and equip all God's children.
Upcoming Church School (Pre-K thru 6th Grade) Events
Latest Church School (Pre-K thru 6th Grade) News
Winter Children and Youth Family Retreat
Posted:
Dec 12 2018 - 12:07pm
You and your children are invited to register for our annual Winter Retreat at Grotonwood in Groton, MA! The retreat spans from Friday night January 25, through Sunday morning January 27. This year, we will be working on a presentation for our new winter Epiphany Term, which will be a collaboration between the church school and the music ministry to explore the theme of inequality as it affects us.
The weekend will also include fun, food, gym, snow, games, fellowship, and perhaps some quiet time for our wonderful parents!
Prices are $80 per child ages 7-13; $110 for ages 14-adult; children under 6 for free; $325 maximum per family. Meals and lodging are included! Make checks payable to United Parish in Brookline. You must register and pay the church by Sunday, January 20 to guarantee your family's spot.
Learn more and sign up here.
Contact Associate Pastor, Amy Norton at amy@upbrookline.org and Minister of Music, Susan DeSelms at susan@upbrookline.org for more information.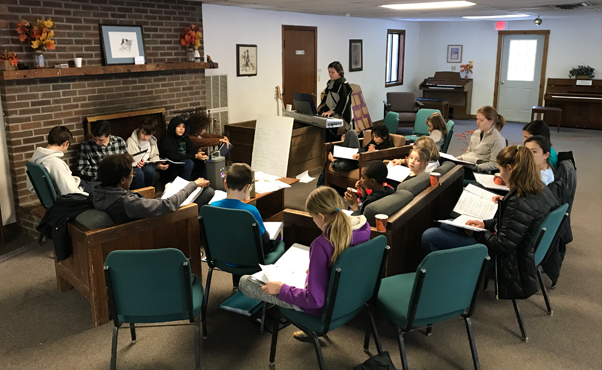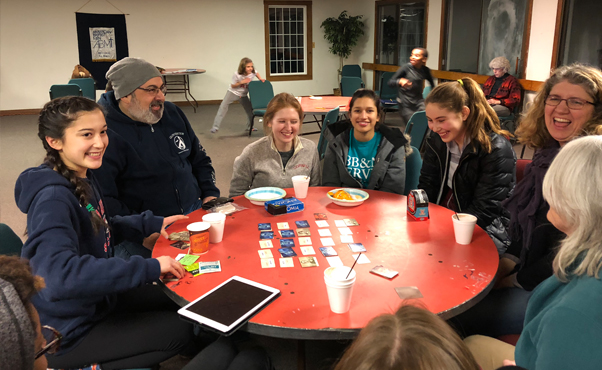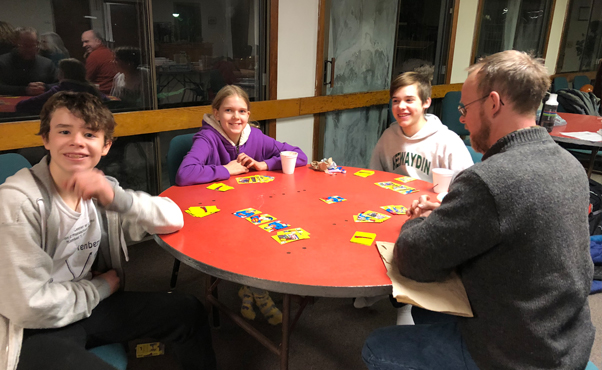 Intergenerational Advent Wreath Workshop
Posted:
Nov 7 2018 - 12:12pm
Join us on Sunday, November 25 from 9:45-10:45am in the Chapel for the annual wreath-making workshop. There will be music, food, and supplies for everyone to make their own Advent wreath. Open to all! Hosted by the Children and Youth Deepening Ministry Team. Contact cydeepening@upbrookline.org for more information.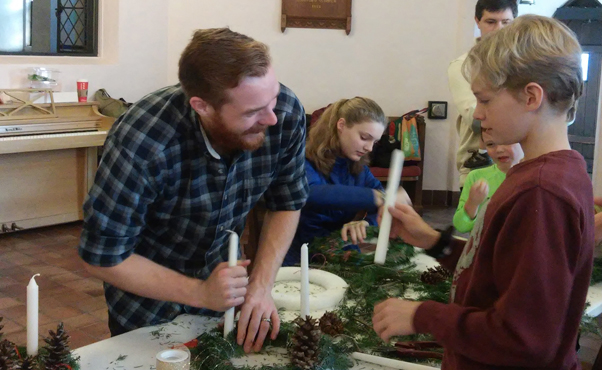 It's Time for Project Pumpkin!
Posted:
Oct 31 2018 - 11:12am
Once again, the 4th and 5th graders are planning to make pumpkin bread for our Thanksgiving Dinner guests. We will be collecting spare change after worship on Sunday, October 28 and Sunday, November 4. We will use the change to buy supplies for baking the bread. We look forward to your support! For questions, please contact cydeepening@upbrookline.org.