Church School (Pre-K - 12th Grade)
The United Parish Church School is for children from pre-school through 12th grade. Children in these classes learn bible basics, stories from the Christian tradition, and explore some of the Big Questions of our faith in age-appropriate ways.
FALL 2022:  Last year, we tried outdoor church school for the first time, and it was a hit! We expect to continue with outdoor church school whenever weather is fair, at the discretion of the teachers and students in each class. In the fall, our Elementary, Middle, and High school classes will be following a curriculum called Seeking God Together, part 2 of the three year "Current" series published by SHINE. This season's theme explores 13 spiritual practices in interactive, age-appropriate ways that can deepen and transform our relationship with God and others. Our church will be following this theme in worship services, helping foster a whole-family learning experience!
2022-2023 Church School Calendar: <link forthcoming>
2022-2023 Church School Registration: <link forthcoming>
 Middle and High School: Click Here! 
Want to get involved? Have questions?
Latest Church School (Pre-school through 12th Grade) News
Easter Egg Hunt
Posted:
Apr 6 2022 - 8:50pm
You are invited to gather with children and parents from the United Parish in Brookline for an Easter Egg Hunt on Saturday, April 16 from 9am-11am in Memorial Park. Our egg hunt begins at 9:30 (second round at 10am), and we will have an egg decorating table for some artful, intergenerational Easter fun! There will also be games and egg-hiding opportunities for our older children and youth. Please bring a basket for collecting eggs, and a blanket to sit on and look over your treasures collected. In case of bad weather, we will host the event inside United Parish. Come for lots of fun for children and adults - and of course, Easter treats. Contact nursery@upbrookline.org.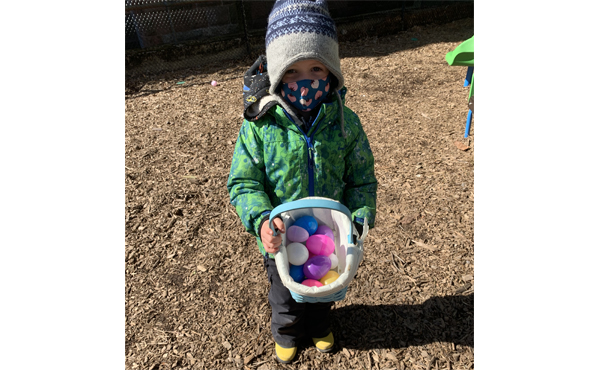 Church Camp Opportunities
Posted:
Mar 3 2022 - 3:30pm
It's time to plan for summer church camp!
A $250 scholarship per child is being offered to all United Parish children and youth attending Grotonwood Camp.
Many of our children and youth have attended this American Baptist camp in Groton, MA over the years. United Parish has had several retreats there as well. We invite you to take advantage of this wonderful opportunity.
There are also volunteer positions open for young people 16+ years of age.
Please see their website regarding dates, COVID policies, etc.
If additional financial aid is needed, please see Associate Pastor Amy Norton.
For questions, please contact the Church Office at office@upbrookline.org.
Unrehearsed Christmas Pageant
Posted:
Dec 14 2021 - 5:35pm