Church School (Pre-K - 12th Grade)
The United Parish Church School is for children from pre-school through 12th grade. Children in these classes learn bible basics, stories from the Christian tradition, and explore some of the Big Questions of our faith in age-appropriate ways.
FALL 2020 UPDATE: Our curriculum this fall is a carefully curated conglomeration of resources, lesson plans, and activities crafted to meet the needs we heard from our United Parish parents. You'll also notice that our calendar is designed around an all-but-entirely remote year. If, during the year, our staff and reopening task force deem it safe to begin in-person church school classes, we will announce and adapt as necessary. Most, if not all, of the lessons we've selected are able to be easily facilitated in person.
Preschool and Kindergarten: Life with a toddler is unpredictable enough; we are not going to add Zoom classrooms to the mix! Instead, our Pastoral, Music, and Nursery staff, along with our Preschool and Kindergarten church school teachers, will be creating short videos for you to watch with your little ones whenever you have 10 minutes to spare (before bed, during snack or lunch time, when you need to get the wiggles out on a rainy day…). These videos will include song, story, ritual, and prayer, offered by familiar faces and filmed in familiar settings.
Elementary: Our Elementary curriculum this year is a hybrid (you're likely hearing that word a lot lately) of both Zoom-based lessons, virtual check-ins with teachers and classmates, and activities that families can do together at home, as you have the time/energy, the materials and instructions for which will be provided for you in monthly care packages that can be picked up from the church, or delivered to your home. 
Middle and High School: Click Here! 
Want to get involved? Have questions?
Upcoming Church School (Pre-school through 12th Grade) Events
Latest Church School (Pre-school through 12th Grade) News
Preschool/Kindergarten Playground Meet-Up - May 1
Posted:
Apr 30 2021 - 11:17am
Children in our PreK/K church school class are invited to come play at the church's Memorial Park on Saturday, May 1 from 10:00-10:30am. This is a chance to build community, socialize, and have some fun! Contact Nursery Supervisor Jenna Bergquist at nursery@upbrookline.org.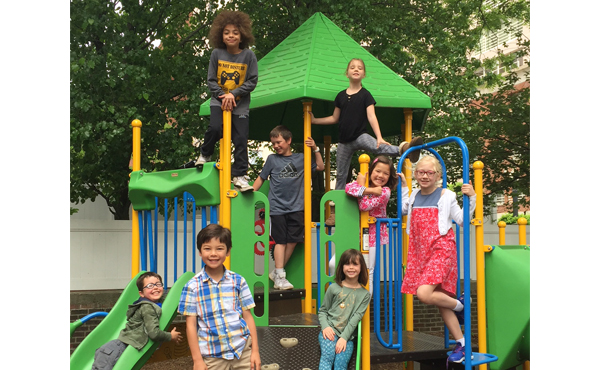 Virtual Easter Egg Decorating Workshop
Posted:
Mar 24 2021 - 11:31am
The Children and Youth Deepening Team invites all church school children to an Easter egg decorating workshop on Zoom on Saturday, April 3 at 4pm. Activity kits will be available for pickup on Sunday, March 28 from 2:00-3:30pm, one set per family. Contact cydeepening@upbrookline.org for the Zoom information.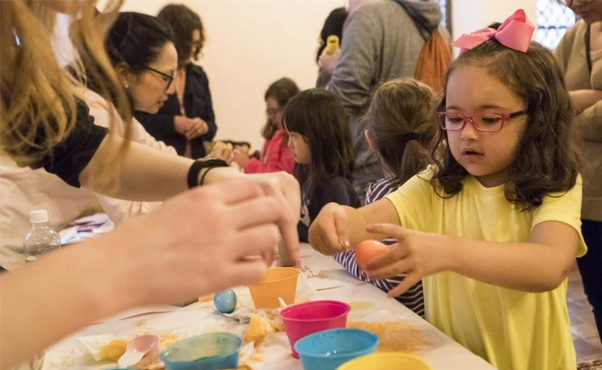 Preschool/Kindergarten Easter Egg Hunt
Posted:
Mar 22 2021 - 5:21pm
Families with young children are invited to the Memorial Park playground on Saturday, April 3 from 10am-12pm for an Easter Egg Hunt. The event is specifically for families with toddlers, preschool and kindergarten-aged kids. Siblings in those families will be welcome! We will be there from 10am to noon, so drop in whenever works for your family for a quick Easter Egg Hunt. Everyone age 2 and older must wear a mask and capacity is limited. Please RSVP to Nursery Supervisor Jenna Bergquist at nursery@upbrookline.org.