Church School (Pre-K - 12th Grade)
The United Parish Church School is for children from pre-school through 12th grade. Children in these classes learn bible basics, stories from the Christian tradition, and explore some of the Big Questions of our faith in age-appropriate ways.
FALL 2022:  Last year, we tried outdoor church school for the first time, and it was a hit! We expect to continue with outdoor church school whenever weather is fair, at the discretion of the teachers and students in each class. In the fall, our Elementary, Middle, and High school classes will be following a curriculum called Seeking God Together, part 2 of the three year "Current" series published by SHINE. This season's theme explores 13 spiritual practices in interactive, age-appropriate ways that can deepen and transform our relationship with God and others. Our church will be following this theme in worship services, helping foster a whole-family learning experience!
2022-2023 Church School Calendar: <link forthcoming>
2022-2023 Church School Registration: <link forthcoming>
 Middle and High School: Click Here! 
Want to get involved? Have questions?
Upcoming Church School (Pre-school through 12th Grade) Events
Latest Church School (Pre-school through 12th Grade) News
Church School Resumes September 18
Posted:
Sep 8 2022 - 7:28pm
All children and youth are invited to Church School on Sunday mornings from 9:45-10:45am. All ages meet at 9:45am on the front lawn (fair weather) or in the Sanctuary (foul weather) for a song and a prayer, before dismissal to their class areas for the church school lesson, which ends at 10:45am. Contact cydeepening@upbrookline.org with any questions.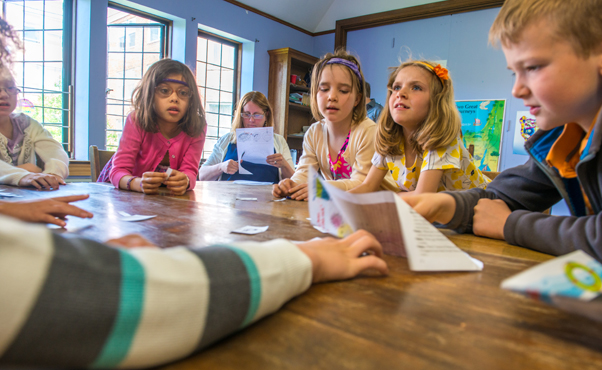 Church School Teacher Orientation
Posted:
Sep 8 2022 - 7:26pm
Orientation for new and returning church school teachers will be held on Monday, September 12 at 6:30pm in the Parlor. Those interested or curious about teaching church school are invited to drop in as well. For more information, contact cydeepening@upbrookline.org.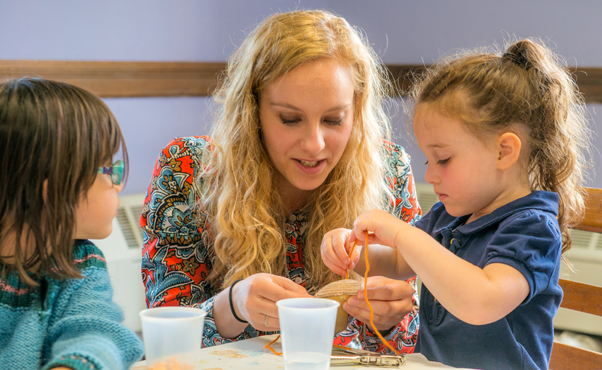 Children's Clothing Drive
Posted:
Sep 8 2022 - 7:25pm
United Parish's thrift store, Thrifty Threads, has been getting many requests from local foster support organizations for children's clothing (all ages), and is seeking donations! We all know how fast kids grow, so if you're looking to offload some outgrown outfits, we can make sure they have a new life with a child in need! Please bring donations with you to worship on Sunday, September 18, where we will bless the clothing together at our church school gathering at 9:45am. Contact cydeepening@upbrookline.org.