The United Parish Nursery is open on Sunday from 9:15am to 12:15pm, September through June and for special services throughout the year.  Children through Kindergarten age are welcome.  (The nursery is open in July and August according to the summer worship schedule from 9am-11:30am.)
Where is the United Parish Nursery?
Our nursery is located on the second floor, in Room 203.  Our nursery caregivers include paid staff and volunteers.  We occasionally ask parents to assist in the nursery.  Please let the nursery staff know if you are interested in volunteering.
What should I bring?
Please bring a labeled bag which includes a pacifier, two diapers, a change of clothes, and all personal items your child may need such as wipes, ointment, bottles, or comfort items.  (If you include snacks, remember allergies of others may prevent staff from serving your child).
Latest Nursery News
Preschool/Kindergarten Playground Meet-Up - May 1
Posted:
Apr 30 2021 - 11:17am
Children in our PreK/K church school class are invited to come play at the church's Memorial Park on Saturday, May 1 from 10:00-10:30am. This is a chance to build community, socialize, and have some fun! Contact Nursery Supervisor Jenna Bergquist at nursery@upbrookline.org.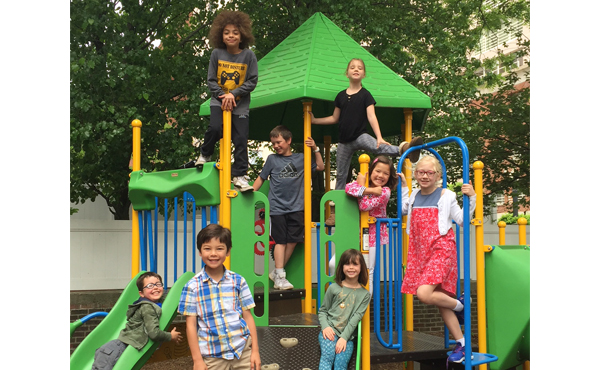 Holy Week Schedule 2021
Posted:
Mar 24 2021 - 11:26am
Palm Sunday Sunday, March 28
11am Worship on YouTube. Watch at youtube.com/UnitedParishinBrookline
2:00-3:30pm Palm Sunday Promenade and Palm Pickup under the Steeple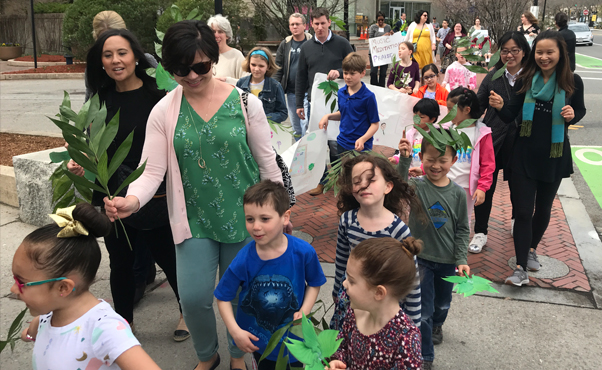 Maundy Thursday Thursday, April 1
6:45pm Guided Foot and Hand Washing Ritual on Zoom.
Prepare a basin of water and/or wash cloth and towel and re-enact this loving, serving act of Jesus to his disciples (recounted in John 13). You can choose whether to wash your own hands or feet and/or do it for others who join you at home.
7pm Worship and Communion on Zoom
Prepare communion at home (wine & bread, juice & crackers, tea & scones, milk & cookies, whatever works for you). We will remember Jesus' last gathering with his disciples and share this holy meal in small groups, just as we do in our Sanctuary.
Find the Zoom details in the weekly newsletter. Contact office@upbrookline.org to join our mailing list.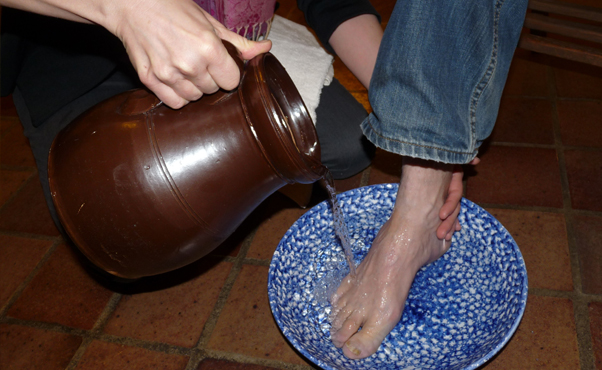 Good Friday Friday, April 2
7pm Tenebrae Worship on YouTube.
We commemorate the darkest night of the liturgical year, as we reflect on the seven last words of Jesus during his execution, with contemporary and historical images of the ways we travel these stations in everyday life. This is a powerful, moving, and provocative worship experience.
Watch at youtube.com/unitedparishinbrookline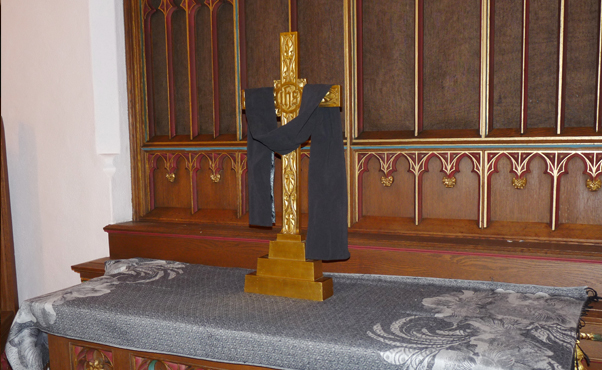 Holy Saturday, April 3
10am-2pm Food Drive for the Brookline Food Pantry at the Chapel Ramp Door
10am-12pm Preschool/Kindergarten Easter Egg Hunt in Memorial Park
1pm-3pm Children's Clothing Drive at the Chapel Ramp Door
4pm-5pm Church School Easter Egg Decorating Workshop on Zoom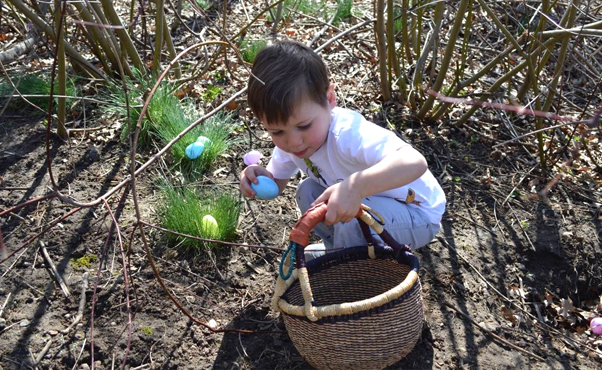 Easter Sunday, April 4
11am Festival Worship on YouTube. Join us for the joy of Resurrection Day with virtual worship on our YouTube page, followed by Zoom Coffee Hour. We will send out a reminder and link on Easter morning. Watch at youtube.com/UnitedParishinBrookline
12pm Coffee Hour on Zoom. Check your email for the details.
1-3pm Easter Flowers Available for Pick-Up on the Front Lawn.
Preschool/Kindergarten Easter Egg Hunt
Posted:
Mar 22 2021 - 5:21pm
Families with young children are invited to the Memorial Park playground on Saturday, April 3 from 10am-12pm for an Easter Egg Hunt. The event is specifically for families with toddlers, preschool and kindergarten-aged kids. Siblings in those families will be welcome! We will be there from 10am to noon, so drop in whenever works for your family for a quick Easter Egg Hunt. Everyone age 2 and older must wear a mask and capacity is limited. Please RSVP to Nursery Supervisor Jenna Bergquist at nursery@upbrookline.org.