Confirmation (10 & 11th Grade)
Students complete a confirmation curriculum that teaches what it means to become a member of this church and the church universal. In the spring, students may choose to join the United Parish in a special confirmation service.
Upcoming Confirmation (10 & 11th Grade) Events
Latest Confirmation (10 & 11th Grade) News
Introducing Epiphany Term
Posted:
Jan 24 2019 - 2:40pm
Epiphany Term is a combined session for all children who participate in Church School and Music programming that explores immigrants and refugee experiences, food insecurity & hunger, and diversity and identity. Epiphany Term will culminate in a presentation during worship created and performed by the children and youth of our church on Sunday, February 10 at 11am. For more information, contact Minister of Music Susan DeSelms at susan@upbrookline.org or Associate Pastor Amy Norton at amy@upbrookline.org.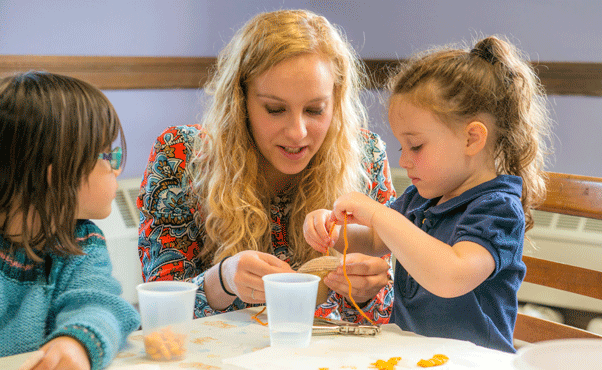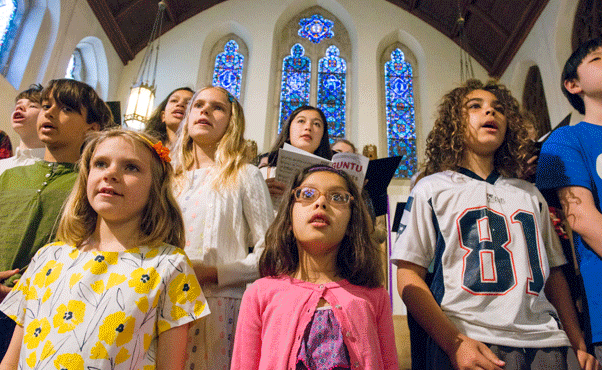 Winter Children and Youth Family Retreat
Posted:
Dec 12 2018 - 12:07pm
You and your children are invited to register for our annual Winter Retreat at Grotonwood in Groton, MA! The retreat spans from Friday night January 25, through Sunday morning January 27. This year, we will be working on a presentation for our new winter Epiphany Term, which will be a collaboration between the church school and the music ministry to explore the theme of inequality as it affects us.
The weekend will also include fun, food, gym, snow, games, fellowship, and perhaps some quiet time for our wonderful parents!
Prices are $80 per child ages 7-13; $110 for ages 14-adult; children under 6 for free; $325 maximum per family. Meals and lodging are included! Make checks payable to United Parish in Brookline. You must register and pay the church by Sunday, January 20 to guarantee your family's spot.
Learn more and sign up here.
Contact Associate Pastor, Amy Norton at amy@upbrookline.org and Minister of Music, Susan DeSelms at susan@upbrookline.org for more information.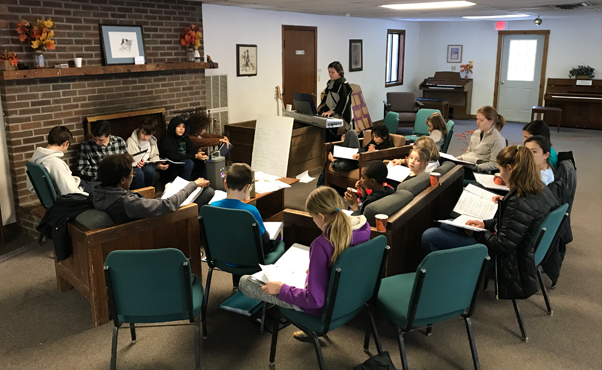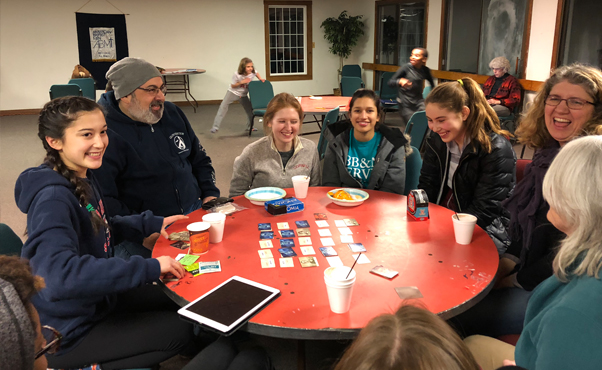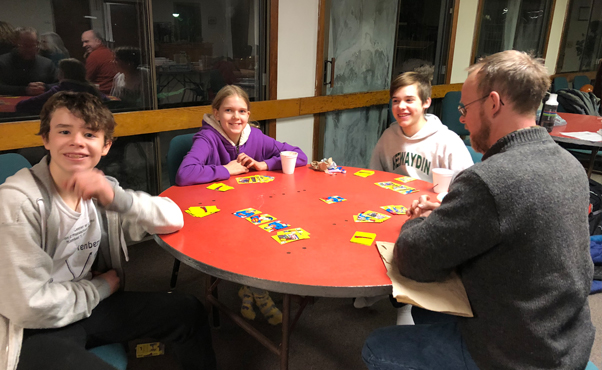 Intergenerational Advent Wreath Workshop
Posted:
Nov 7 2018 - 12:12pm
Join us on Sunday, November 25 from 9:45-10:45am in the Chapel for the annual wreath-making workshop. There will be music, food, and supplies for everyone to make their own Advent wreath. Open to all! Hosted by the Children and Youth Deepening Ministry Team. Contact cydeepening@upbrookline.org for more information.