Journey to Adulthood (8th & 9th Grade)
The Journey to Adulthood (J2A) class helps young people continue their spiritual journey by teaching students independent thinking and how to formulate and answer questions about God and their faith. J2A emphasizes the development of seven skills: listening, assertion, negotiation, research, information management, partnership, and leadership. During the second year of this program, students complete a confirmation curriculum that teaches what it means to become a member of this church and the church universal. In the spring, students may choose to join the United Parish in a special confirmation service. J2A culminates with a special week-long pilgrimage where students explore their spirituality in a destination that they choose together.
Latest Journey to Adulthood (8th and 9th Grade) News
Thank you, Church School Teachers!
Posted:
Jun 12 2020 - 3:46pm
As a roller-coaster of a church year winds to an end, I, and the Children and Youth Deepening Ministry Team are filled with gratitude for our church school teachers; for their creativity, tenderness, perseverance-amidst-pandemic, and for all the myriad ways they contribute to the village that helps raise our United Parish children and youth. We have put together a special surprise for our teachers in this week's worship service to express our wholehearted thanks, so tune in on Sunday to feel the love! – Amy Norton, Associate Pastor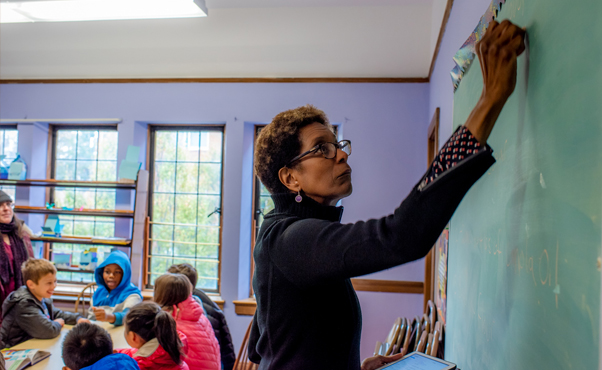 Community Read-Aloud Videos
Posted:
Apr 1 2020 - 12:57pm
Our United Parish Community has organized a Google folder of videos of United Parish friends reading books and Bible stories to enjoy in your homes. Please contact Katy at cydeepening@upbrookline.org for access to the link. Please use these as a way to stay connected and feel nurtured by others in our community. Please do not post these publicly as they are created for private sharing. If you would like access to the folder to add your own read-aloud video, please contact Amy at amy@upbrookline.org or Katy at cydeepening@upbrookline.org. If you are unable to access the folder because you do not have a Google account, please let the Church Office know (office@upbrookline.org) and we can look for alternative ways to share them with you.
Youth Group Community Service Day
Posted:
Jan 31 2020 - 12:01pm
The Middle and High School youth groups will be volunteering at Community Servings in Jamaica Plain on Saturday, February 8 at 1pm. The mission of the organization is to "actively engage the community to provide medically tailored, nutritious, scratch-made meals to chronically and critically ill individuals and their families." While there, we will learn more about why and how they serve the community the prepare meals for those in need. Learn more at servings.org. Contact youth@upbrookline.org for more information.