Young Adults in Church (10th thru 12th grade)
The Young Adults in Church (YAC) class facilitates our older youth to enter into their call as disciples, active participants and ministers of the Church. The group meets for coffee, discussion, fellowship, and service. YAC teachers challenge the students to use their gifts and talents both within the United Parish community and beyond.
Upcoming Young Adults in Church (10th-12th grade) Events
Latest Young Adults in Church (10th-12th grade) News
Call for applications! Scholarships available for high school seniors
Posted:
Apr 24 2019 - 3:30pm
The United Parish Judith Eckian Scholarship Fund is accepting applications for the 2019 award year! The purpose of the Fund is to provide financial aid to qualified and worthy students in attending college for the attainment of an academic degree. All high school seniors who are members or active participants of United Parish, or who are the son or daughter of a member or active participant of United Parish, are encouraged to apply! Contact Associate Pastor Amy Norton at amy@upbrookline.org with questions. Deadline is May 18, 2019.
Learn more about the scholarship fund here.
Download the application here.
Youth Group Planning Meeting
Posted:
Mar 27 2019 - 8:45am
Parents and youth in 8th grade and up are invited to meet in the Deepening Room immediately following worship this Sunday, March 31 to discuss youth group planning for next year. We'd like to gather feedback from both the youth and parents about general availability and what types of events you'd like to participate in moving forward. For more information contact cydeepening@upbrookline.org.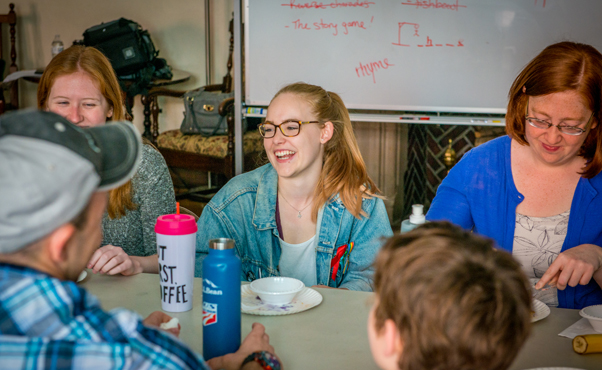 Introducing Epiphany Term
Posted:
Jan 24 2019 - 2:40pm
Epiphany Term is a combined session for all children who participate in Church School and Music programming that explores immigrants and refugee experiences, food insecurity & hunger, and diversity and identity. Epiphany Term will culminate in a presentation during worship created and performed by the children and youth of our church on Sunday, February 10 at 11am. For more information, contact Minister of Music Susan DeSelms at susan@upbrookline.org or Associate Pastor Amy Norton at amy@upbrookline.org.