Looking for a way to connect with other young people in the Boston area who value exploring faith and spirituality? 20/30 Vision is a group for adults in their twenties and thirties who come together to deepen their faith through Bible study, community service and social justice activities, and fellowship and fun. We plan to get together once a week. Check out our Facebook Page (link below) for details about our next gathering.
We hope you consider joining us!
Upcoming 20/30 Vision Group Events
Latest 20/30 Vision Group News
20s/30s Upcoming Events
Posted:
Sep 23 2019 - 12:31pm
7th Annual 20/30s Apple Picking
When: Sunday, October 20th- after church
Where: Carlson Orchards, Harvard, MA
Join us to pick way too many apples and eat way too many apple cider doughnuts! We'll carpool from church out to the orchards and stop for lunch along the way.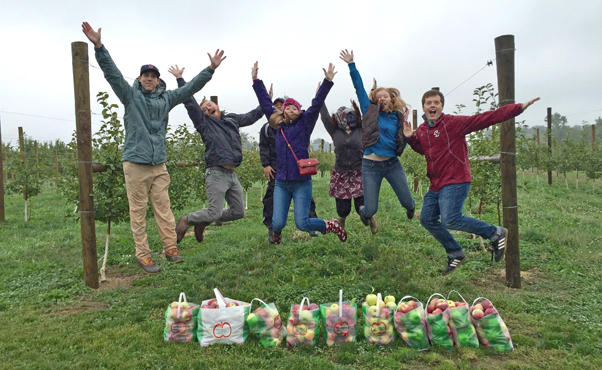 Hallowed Friendsgiving
When: Saturday, November 16th, 7pm
Where: Parlor
Last year we celebrated our first "Hallowed Friendsgiving"-a mix of a Halloween party and Friends Thanksgiving-and it was a hit! We'll have a potluck Thanksgiving meal complete with Halloween candy and costumes. We'll create a signup for potluck items as we get closer.
20/30s Christmas Party
When: Friday, December 13th, 7pm
Where: Sally's
Christmas!! We'll have a Yankee Swap/White Elephant type gift swap-typically ~$5 limit, encouraging you to be creative with things you can find for free! Bring your silly gift and a food/drink to share.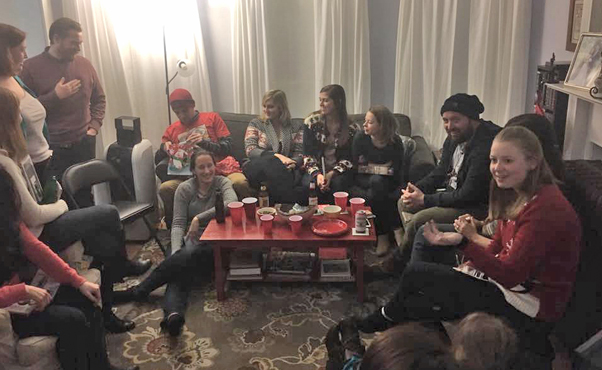 20s/30s and Youth Potluck Party
Posted:
Aug 6 2019 - 9:48am
The 20s/30s and the youth are getting together on Sunday, August 11 at 5pm for a send-off for one our members/friends who is moving away for grad school. The dinner will be held off-site and it's a Middle Eastern-themed potluck. Vegan options appreciated. Contact 2030vision@upbrookline.org to sign up.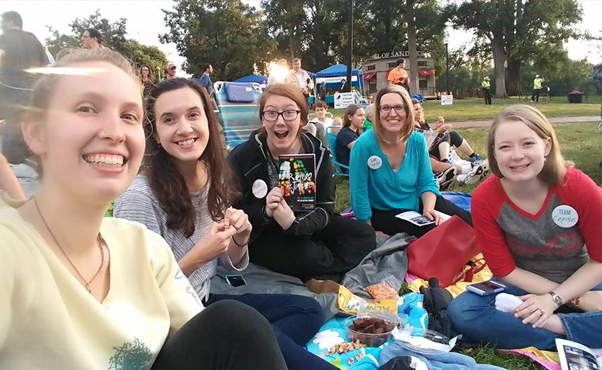 20s/30s Annual Retreat
Posted:
Apr 17 2019 - 11:31am
We will be headed down to Cape Cod April 26-28 where we've rented a place right on the beach. We will play games, have some good discussions, and generally have a fun weekend away! Cost will be ~$25-30 per person depending on numbers, but come talk to us if that would prevent you from coming. Please let Sally S. (2030vision@upbrookline.org) know if you are able to attend by Sunday, April 21 (Easter).