Looking for a way to connect with other young people in the Boston area who value exploring faith and spirituality? 20/30 Vision is a group for adults in their twenties and thirties who come together to deepen their faith through Bible study, community service and social justice activities, and fellowship and fun. We plan to get together once a week. Check out our Facebook Page (link below) for details about our next gathering.
We hope you consider joining us!
Upcoming 20/30 Vision Group Events
Latest 20/30 Vision Group News
Cancelled: Growing Grandparents and 20/30s Joint Meeting
Posted:
Mar 5 2020 - 5:25pm
Sunday, March 22, 12:30pm in the Choir Room.
Join our two groups for an annual intergenerational conversation, this year on the topic of "Does History Matter?" Which historic events have made notable impacts on people of different ages and stages of life? What lessons from history are on our minds as we confront the challenges of today? What role does history play in our secular and sacred journeys? All are welcome to participate in this dynamic dialogue. Contact growinggrandparents@upbrookline.org or 2030vision@upbrookline.org.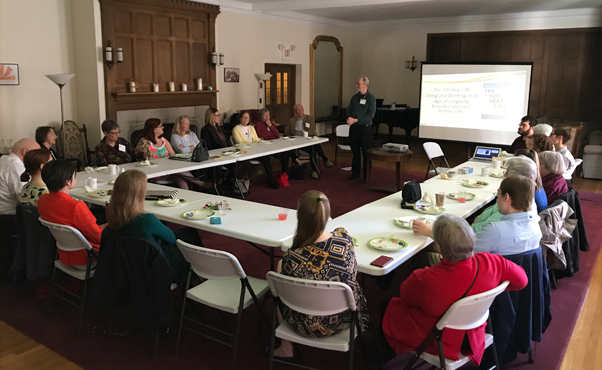 20/30 Vision Annual Retreat
Posted:
Feb 20 2020 - 1:48pm
Every year, the 20s/30s group goes on a retreat, typically to Maine or Cape Cod, somewhere within a couple hours driving. We hang out, watch movies, play games, eat food, explore the area, discuss our faith, and bond. We're thinking sometime in April or early May, exact place/time TBD based on dates and availability. We typically go down on Friday night and come back in time for church activities on Sunday. Please fill out the Doodle poll to decide which weekend would be best. Contact 2030vision@upbrookline.org.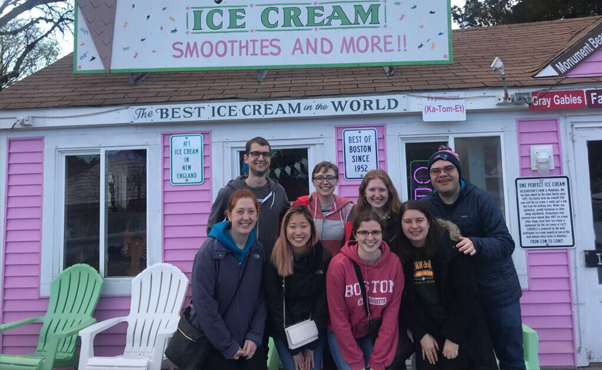 20/30 Vision Lenten Study
Posted:
Feb 20 2020 - 1:42pm
Every year, United Parish does a Lenten study in the weeks leading up to Easter. Typically the 20s/30s group has their own group led by the Seminarian (currently the fabulous Jaz!) on Sundays after worship. Ash Wednesday is February 26 this year, so this study will run March 1-April 5 (excluding March 22) in Room 205. This replaces our typical lunch after church, so in the past we've ordered food in/gone out for food afterwards as well. This year, the theme is "Finding Clarity in the Chaos." Jaz will lead us in various topics related to this theme, and we'll all get to chat about them! Contact Jaz at seminarian@upbrookline.org.