Looking for a way to connect with other young people in the Boston area who value exploring faith and spirituality? 20/30 Vision is a group for adults in their twenties and thirties who come together to deepen their faith through Bible study, community service and social justice activities, and fellowship and fun. We plan to get together once a week. Check out our Facebook Page (link below) for details about our next gathering.
We hope you consider joining us!
Upcoming 20/30 Vision Group Events
Latest 20/30 Vision Group News
20s/30s Annual Retreat
Posted:
Apr 17 2019 - 11:31am
We will be headed down to Cape Cod April 26-28 where we've rented a place right on the beach. We will play games, have some good discussions, and generally have a fun weekend away! Cost will be ~$25-30 per person depending on numbers, but come talk to us if that would prevent you from coming. Please let Sally S. (2030vision@upbrookline.org) know if you are able to attend by Sunday, April 21 (Easter).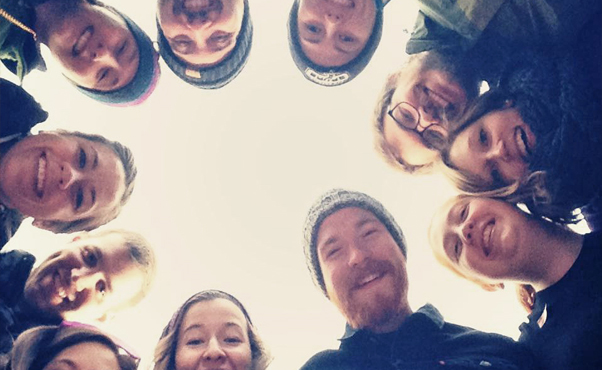 20/30 Vision Lenten Study
Posted:
Mar 6 2019 - 10:12am
Our Seminarian, Wilson Hood, will be leading after-worship sessions on the theme of "Exploring Our Faith" for the 20s/30s group. We'll explore faith and our expression of our faith in the weeks leading up to Easter. This will take place from March 10 through April 14, after church at the time our lunches have been held. For more information, contact wilson@upbrookline.org or 2030vision@upbrookline.org.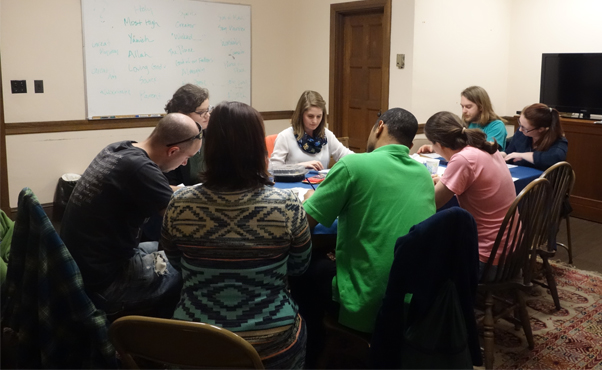 20/30's Hallowed Friendsgiving
Posted:
Oct 26 2018 - 11:03am
20/30's Hallowed Friendsgiving is almost here! Have you ever wished you could celebrate both Halloween and Thanksgiving at the same time? Our schedules are too full for two 20/30's events this month, but we wanted to combine the best of both! On Saturday, November 3 at 6pm in the church parlor, the 20/30s is having a Halloween Party mixed with an early Thanksgiving meal! Feel free to come in costume and please bring either a Halloween or Thanksgiving (or both!) themed dish to share. See the "Hallowed Friendsgiving!" event on the Facebook page "United Parish 20/30 Vision" or contact 2030vision@upbrookline.org for more information and potluck sign-ups.